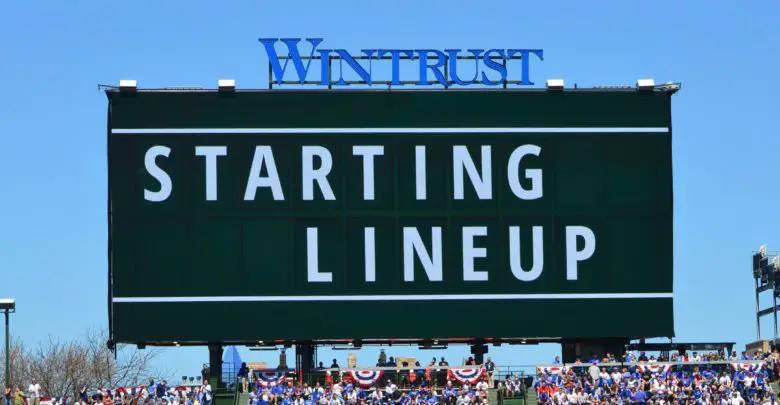 Chicago Cubs Lineup (8/15/20): Bryant Returns, Rea Starting
David Ross has his work cut out for him over the next several days as he sets up the rotation to handle a pair of doubleheaders with the Cardinals following this series with the Brewers. Complicating matters is the health of Tyler Chatwood, which pushed Alec Mills into Friday's game and now has the Cubs going with a spot-starter.
Colin Rea earned Pacific Coast League Pitcher of the Year honors last season with the Iowa Cubs, but he hasn't taken the mound to start an MLB game in over four years. That's when he gained infamy as part of a failed trade between the Padres and Marlins that ended up with former Miami exec David Sampson accusing San Diego of keeping two sets of medical records.
Rea was unable to complete four innings in that first appearance, leaving with an elbow injury that eventually required reconstruction. He was sent back to the Padres and has been working his way back to the bigs ever since. The righty has been very impressive in two relief appearances this season, striking out three batters with no walks and even kissing 96 mph with his fastball.
His 94 mph average is a couple ticks higher than expected, though that could simply be a function his shorter outings. Rea has a varied repertoire that consists of a four-seam, sinker, curve, change, and cutter, so he's content to mix things up on hitters. It may help that the Brewers won't have much of a book on him, and we've heard how good a job the Cubs' coaching staff does of preparing their pitchers.
The best possible scenario would be for the offense to come to life and make it that much easier for their starter. That starts with Kris Bryant, who's back at leadoff after missing two games with a wrist/finger issue. Anthony Rizzo is at first, Javy Báez is at short, Kyle Schwarber is in left, and Willson Contreras is catching.
Ian Happ is in center, Jason Heyward is in right, Victor Caratini is the DH, and Jason Kipnis is at second.
The Brewers are sending 27-year-old righty Adrian Houser to the mound for his second career Wrigley Field start. He's been solid through three previous starts this season, though his strikeout numbers are down and his walks are up. Also down is Houser's velocity, at or near a full tick on almost all of his pitches. That hasn't hurt his sinker, which he's used to generate grounders at a 66% clip so far.
Houser's really pitched well against righties this season, and across the rest of his career for that matter. The .136 average and .422 OPS to which he's held them so far probably isn't sustainable, but all we need to worry about for now is this one game. Lefties are at .257 and .779, so it'll behoove the Cubs to get some of their left-handed thunder to make noise.
It'd also be good to remain patient and force Houser to execute, since he's issued six walks over 17 innings. As we saw Friday with Brandon Woodruff, and in other games this season, the Cubs are capable of grinding pitchers down with professional plate appearances.
First pitch was moved up to 2:20pm CT in order to avoid the potential for inclement weather later in the afternoon and evening. You can catch it all on Marquee Sports Network and 670 The Score.
KB returns to the #Cubs lineup! pic.twitter.com/e3E3XtZ0s4

— Chicago Cubs (@Cubs) August 15, 2020