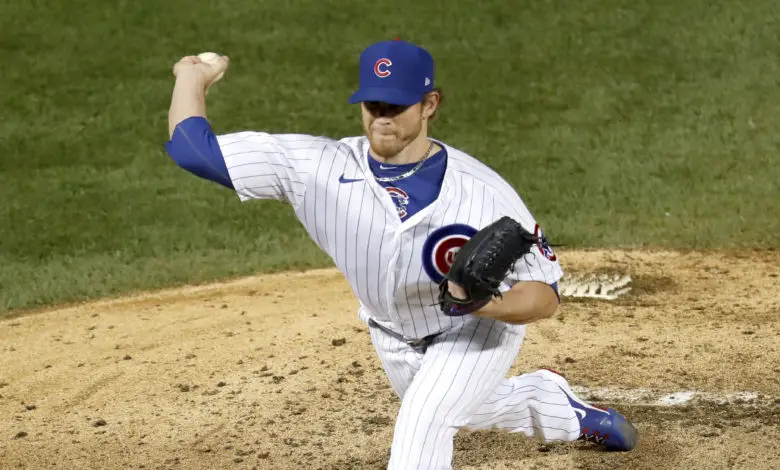 Cubs Stats to Monitor: Craig Kimbrel's Curveball Spin Rate Trending Up
Craig Kimbrel appears to be trending in the right direction. After being removed from the closer role, the hard-throwing righty has inched his way back into high-leverage situations. Specifically, Kimbrel's curveball spin rate appears to be driving the resurgence.
It sat around 2500 RPMs in his first outing before dropping precipitously to about 2200 in his second. But it has gradually increased over his last five appearances. Kimbrel's most recent effort against the Cardinals (in which he earned a save by striking out 3 batters included curveballs that hovered around 2600 RPMs.
It was just a week ago that Jed Hoyer and David Ross described Kimbrel's mechanics as being "out of whack," which could have referenced his unusually low release point. While that remains the case, it's worth following Kimbrel's spin rate going forward because it could be used as a proxy for successful adjustments.