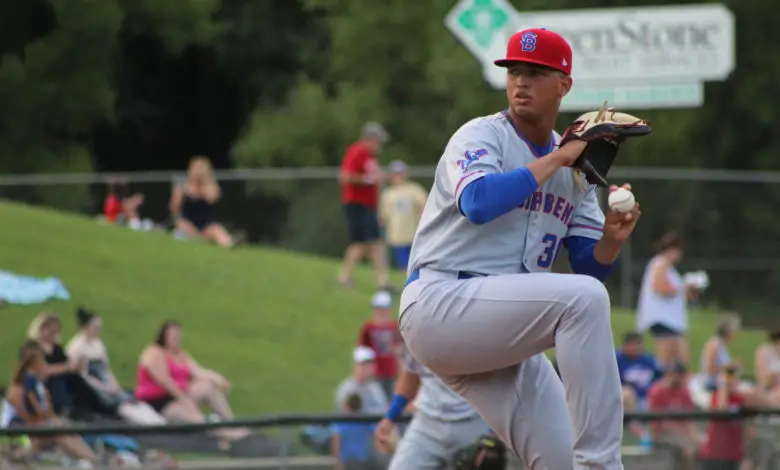 Cubs Expected to Add Hard-Throwing LHP Brailyn Marquez to Postseason Roster
Finally! As first reported by Russell Dorsey of the Chicago Sun-Times, the Cubs are expected to add flame-throwing lefty Brailyn Marquez to their 40-man postseason roster. He'll be joined by 11 other players from the alternate site at South Bend, all of whom should be relatively familiar names.
#Cubs expected to add top prospect and hard-throwing LHP Brailyn Marquez to postseason 40-man roster along with 11 other taxi squad players, sources tell @suntimes and @suntimes_sports. Marquez is the No. 64 prospect in MLB, according to @MLBPipeline.

— Russell Dorsey (@Russ_Dorsey1) September 24, 2020
At least a few people have been frustrated by the Cubs' reluctance to call Marquez up, particularly when they've added several other left-handed pitchers with such low ceilings. Alas, the 21-year-old can't magically turn the offense from what it is now into chicken salad and may not even have the chance to impact the big league squad.
More on the other members of the roster as it becomes available.