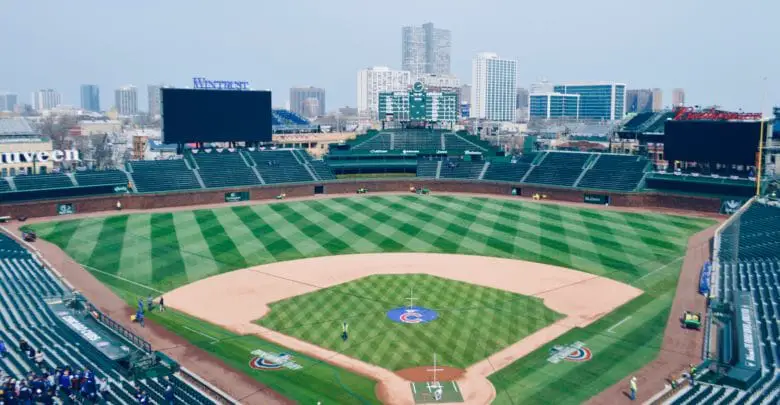 Wrigley Field's New Federal Landmark Status Will Give Ricketts Family Access to Federal Income Tax Credits
According to a report from ESPN's Jesse Rogers, Wrigley Field is being granted federal landmark status in the National Register of Historic Places after a lengthy application process. The ballpark actually became eligible for landmark status in 1987 and the Ricketts family applied for this status in 2013, but then had to be careful about maintaining its eligibility throughout the nearly $1 billion renovations of the 1060 Project.
Soldier Field was actually stripped of landmark status after a spaceship crash-landed on it in 2006, so Cubs ownership had a pretty clear example of what not to do. That's why Carl Rice's leadership was so important throughout the course of updates that saw nearly all of Wrigley's concrete replaced as part of a massive facelift that also included sweeping additions of modern amenities and premium clubs.
As a thanks for his hard work throughout that undertaking and an overall body of work that included nearly four decades with the team, Rice was laid off as the Cubs trimmed more than 100 employees from the payroll this season.
Wrigley's addition to the NRHP will give the Ricketts family access to millions of dollars in federal income tax credits on the renovations they paid for out of pocket. Or, more accurately, that they financed through means that included selling minority shares of the team. The Red Sox ownership group headed by John Henry received the same credits when Fenway Park was approved for landmark status in 2011, so this isn't necessarily a unique move. It is, however, somewhat interesting given the timing of their layoffs and the reports of a "heavy restart" with big payroll cuts.