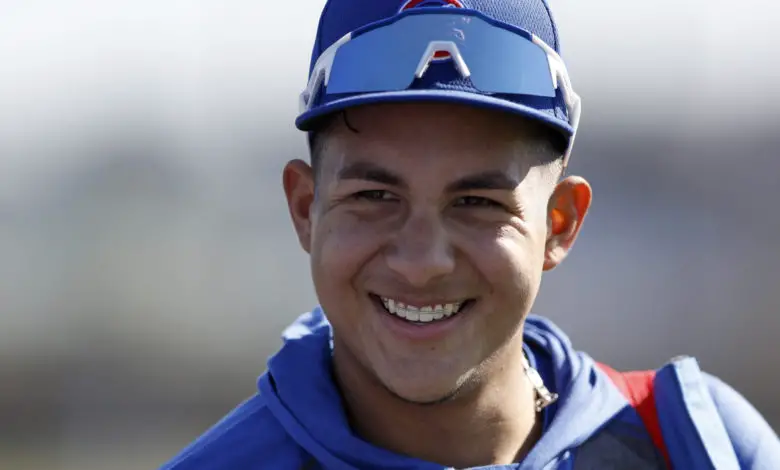 Miguel Amaya's Stellar Performance Has Winter League Team Poised for Championship
Everyone in the Cubs organization raved about the work Miguel Amaya put in during the shutdown and then at the team's alternate site in South Bend, so it wasn't surprising to see him doing well in Puerto Rico's Roberto Clemente Professional Baseball League. Watching him become one of the winter's best hitters while leading his team to the championship series, however, wasn't necessarily among the list of expectations.
But that's exactly what Amaya has done, batting .261/.533/.609 with two homers and 11 RBI over 10 games. He went 2-for-3 with a pair of doubles and drove in three of his team's runs in a 4-2 win to finish a sweep in the semifinals. The tournament is currently on hold due to COVID-19 issues in the other semifinal matchup, so we'll just have to wait and see whether Amaya can key a title.
As tempting as it is for folks to fall into one of two extreme camps here, it'd be wise to pump the breaks on any proclamations that lean too far to either the positive or the negative. By which I mean you shouldn't be quick to either decry his numbers a fortunate beneficiary of small sample size or to anoint him as the Cubs' everyday starter this season and beyond.
---
---
While both ideas have a kernel of merit, neither is particularly worthwhile at this point. No one is suggesting that Amaya tearing up a winter league is some sort of definitive proof that he'll become an elite MLB hitter, though his physical maturation and obvious power speaks well for the future. And while even being little more than a solid hitter would be more than enough given his skills as a catcher, he needs more time to develop.
There's also the notion that the Cubs, even if they do end up trading Willson Contreras, aren't going to start Amaya's service-time clock in what would effectively be a punt year. And just in case any of you out there are worried that Amaya has been in the system for a long time already, consider that he was signed as a 17-year-old. As long as he makes his debut prior to Opening Day in 2023, he'll still be younger than Contreras was on June 17, 2016.
That means the Cubs needn't and won't be in any hurry to get this young man to Chicago. In the meantime, let's just hope there's actually a minor league season and that fans can eventually get back to the ballpark to be able to see Amaya develop in person.