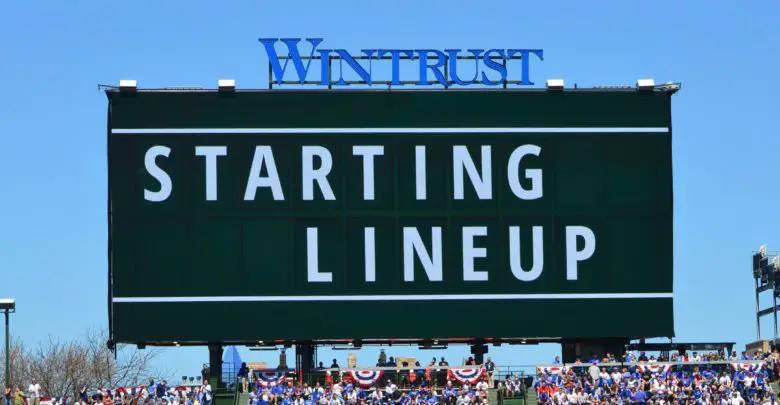 Chicago Cubs Lineup (5/12/21): Duffy Leads Off, Pederson in CF, Vargas DH, Davies Looks to Draw Split
With the Cubs battling injuries and illness, this feels like one of Joe Maddon's meatloaf lineups. Matt Duffy leads off in left, followed by Willson Contreras at catcher, and Anthony Rizzo at first base. Javy Báez is at short, David Bote is at third, Jason Heyward is in right, and Ildemaro Vargas handles the DH duties. Joc Pederson in center and Eric Sogard at second round out the lineup.
Zach Davies looked a lot more like himself in his last outing against Pittsburgh, though he's still having a really difficult time missing bats. His swinging-strike percentage is lower than it's ever been, even if only slightly, and he's walked more batters (19) than he's struck out (18) to this point after logging one apiece in that most recent start.
The most important thing is that Davies was able to stretch to seven innings, the first time this season he's made it anywhere near that far. He hadn't recorded more than 12 outs in any of his five previous starts, which would have been grounds for the bullpen to revolt on the basis of taxation with too much representation. The relief corps is fully stocked and the DH helps, but Davies going deep would be big here.
Opposing the Cubs will be towering 24-year-old lefty Sam Hentges, who is making the first start of his MLB career following four relief appearances this season. Each of those has been longer than the last and he was up to 3.1 innings in this last effort just over a week ago, so he could be stretched out enough to get through at least half of the game.
The 6-foot-8 southpaw has the big fastball you'd expect, running it up there at an average of around 96 mph, then he comes with a curve and slider. The former is his go-to breaking ball and he's thrown it nearly 30% of the time, though he's scaled it back with each successive start. The slider is likewise down and he didn't throw it at all in his second appearance against the Yankees, going heavy with the fastball.
None of Hentges' pitches have gotten particularly good results for him, which isn't all that surprising for a young pitcher trying to feel out a new role after working almost exclusively as a starter in the minors. The question is whether making the start will help him to settle in or create new jitters. He has shown a tendency to walk batters with high frequency in the past, so the Cubs should be able to take advantage if the adrenaline dump indeed causes wildness.
That could be really big for righties, who have absolutely teed off against Hentges in limited action so far. They have an aggregate .387 average with a 1.230 OPS and .518 wOBA, including a whopping four home runs by just 33 batters. I like the way that sets up for the Cubs, even without Kris Bryant out due to some sinus issues.
First pitch from Cleveland is at 12:20pm CT on Marquee Sports Network and 670 The Score. Those of you who live in the Cubs' territory and are looking for a way to stream Marquee sans bulky cable or satellite contract can check out a free trial of fuboTV on us.
Here is today's #Cubs starting lineup.#CubTogether pic.twitter.com/Bi1wsYNEbT

— Chicago Cubs (@Cubs) May 12, 2021