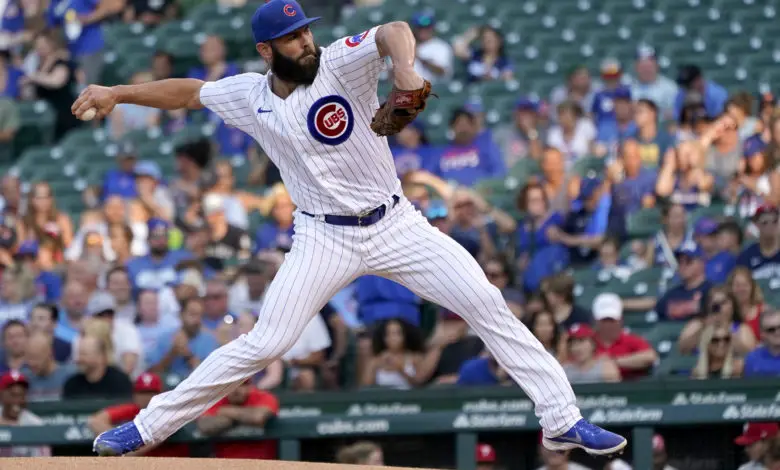 Jake Arrieta to IL with Hamstring Tightness That Has Lingered Since May
In a shocking move that absolutely no one could have possibly seen coming, Jake Arrieta has been placed on the IL due to right hamstring tightness. As if to prove this isn't your garden variety phantom injury, David Ross told reporters the hamstring has been bothering Arrieta since late May but that there was a never a thought about the righty not making his start Tuesday night.
I'm not sure validating the IL designation with an admission that you've been trotting out an injured pitcher for the last several weeks is a great idea, but I'm just a blogger. In a span of 10 starts starting with May 19, Arrieta has racked up just 37 innings and is 1-6 with a 8.51 ERA. He actively hurt the Cubs over that time and never should have been allowed to pitch if he was truly hurt.
But it's perhaps slightly easier to swallow if, as I imagine most of you suspect, this is merely a bruised ego being given a different name so as to make it official. More likely, this is the Cubs doing Arrieta a solid by allowing him to stay on the roster in lieu of a DFA. Regardless of the true nature of the motive, the delay in addressing Arrieta's poor performance contributed to three of the losses in the active 11-game streak that has sunk the Cubs' chances.
Cory Abbott has been recalled from Triple-A to take Arrieta's spot for the time being. If this balky hamstring keeps the former Cy Young winner on the shelf for a while, the Cubs can roll with Abbott or audition other young pitchers over the course of the season.