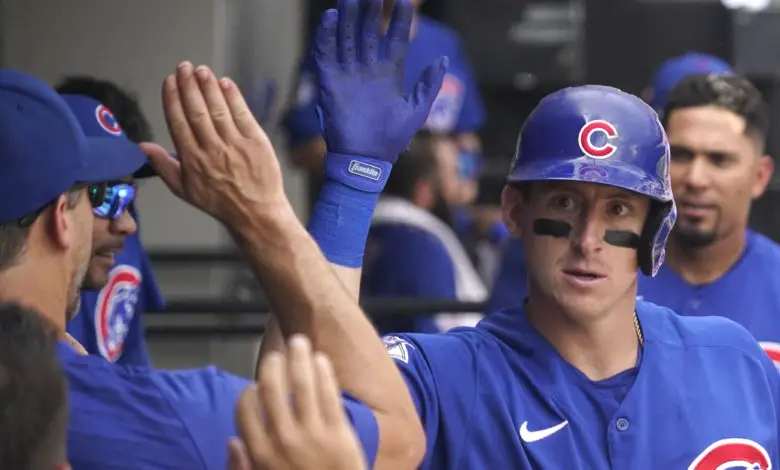 Cubs Set 2 New Records in Loss, Neither One Great
The Cubs may be heading toward one of the worst win-loss marks in baseball, but they managed to set two different records during Sunday's loss to the White Sox. More accurately, they furthered records that had already been broken earlier in the year. Not only did the debuts of Alfonso Rivas and Scott Effross give the Cubs 38 players who've made their team debut in this season, but it also meant the Cubs have used 63 total players this season.
The previous high for team debuts had been 34, set back in 2013. Before that, the record had stood for 111 years since being set at 30 in 1902. That's 12 years before Wrigley Field was build and 14 years before the Cubs started playing there, which is pretty wild when you think about how rosters and schedules changed over that time.
Alfonso Rivas and Scott Effross' MLB debuts today give the #Cubs 38 players who have made their team debut in 2021 – a single-season franchise record, besting 34 in 2013.

Before 2013, the Cubs' record number was 30, done in 1902.

— Meghan Montemurro (@M_Montemurro) August 29, 2021
Prior to this season, the most players the Cubs had ever used was 56 in that same 2013 campaign. It feels pretty safe to say neither new record will stand very long, though they're probably going to run out of potential call-ups at some point here.
Every time I put together a lineup post, I think about what it would be like for someone who fell asleep after the Cubs no-hit the Dodgers on June 24 and didn't wake up until recently. It's an entirely different team and I can't imagine trying to explain it all to someone in anything less than a few hours of conversation.
If there's a bright side to all of this, it's that players like Effross, Rivas, Frank Schwindel, Rafael Ortega, and Patrick Wisdom are getting opportunities that might not have otherwise been there. That's not to say all of them will be dudes moving forward, but it's a dream come true to play at the highest level and a lot of these players are getting to live that right now.