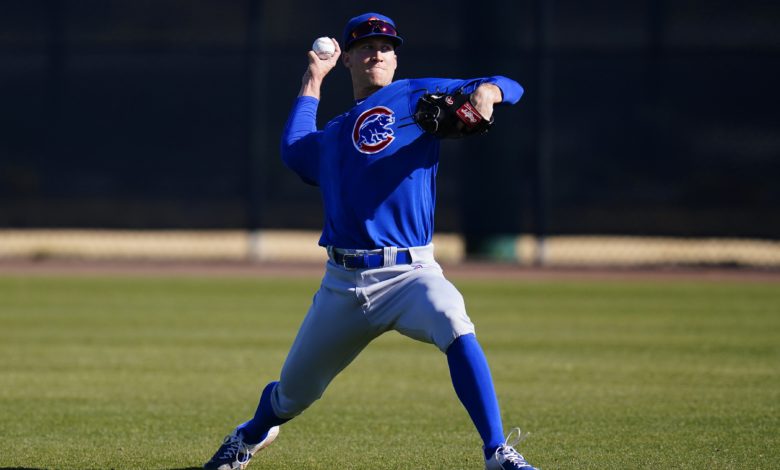 Cubs Have Best Pitching in Minors According to xERA
We've devoted a lot of coverage to the work the Cubs have done to overhaul their pitching development infrastructure, starting back in 2019 with the admission that they'd been operating with a highly flawed philosophy. Sweeping changes to processes and personnel have taken place in the time since, all aimed at finally getting the organization to a point where it could produce pitchers on a regular basis.
One of the biggest issues with the previous iteration of the Cubs system was the lack of velocity improvement, something they appear to have corrected at this point. Now it's a matter of getting these improvements to play out on the field, which we're starting to see both in Chicago and at each of the minor league affiliates. The latter is actually more important for now because, unless something changes dramatically, the Cubs aren't going to do much this season.
According to Driveline founder Kyle Boddy, the Cubs are actually leading all of Minor League Baseball in xERA, ahead of both the Guardians and Yankees. That's a very good thing in a vacuum, but there's also a bit to unpack in the event that you don't already have a grasp on the metric in question and/or the greater context.
Speaking of the Yankees' MiLB pitching dev machine, here's your MiLB org xERA update through 5/23:

Top 3: CHC (1), CLE (2), NYY (3)
Bot 3: ARI (28), OAK (29), CWS (30)

Biggest surprise is WSN at #4!#milb #playerdev #bigdata #analytics #doesanyoneusehashtagsanymore https://t.co/5suI5mhEoU

— Kyle Boddy (@drivelinebases) May 24, 2022
The first thing to note here is that we don't actually have the specific numbers here because Boddy didn't provide them and they aren't readily available with a FanGraphs search. That's not really important anyway because we know the Cubs are No. 1 and that's the key. We also know that Boddy, who previously served as the Reds' pitching director, praised his old team along with the Yankees and Rays for their alignment on pitching development.
With that established, we can move on to the idea of xERA, which is shorthand for expected ERA. It's really just xwOBA (expected weighted on-base average) expressed in the same fashion as ERA to make it relatable, so it's telling us what a pitcher's ERA should be based on the type and quality of contact he allows. While no metric is perfect, particularly on a standalone basis, xERA provides an accurate measuring stick by eliminating factors like luck and, to some extent, defense.
Another interesting note to the rankings is that Cleveland, the organization from which Cubs GM Carter Hawkins came, is just behind the Cubs. Hawkins obviously hasn't had much of an impact with his new team yet, but he's known as a pitching expert who played an integral role in building the Guardians' evaluation and development strategies.
What it all comes down to is that this isn't necessarily a situation in which a single stat is being cherry-picked to create a narrative that doesn't track with reality. Rather, this is yet another strong piece of evidence to support the notion that the Cubs have vastly improved an area that had long been a troubling organizational weakness.
So even though there isn't a valid excuse for why the Cubs are enduring their second rebuild in a decade, their work on the pitching front should help to sustain their next run of success.