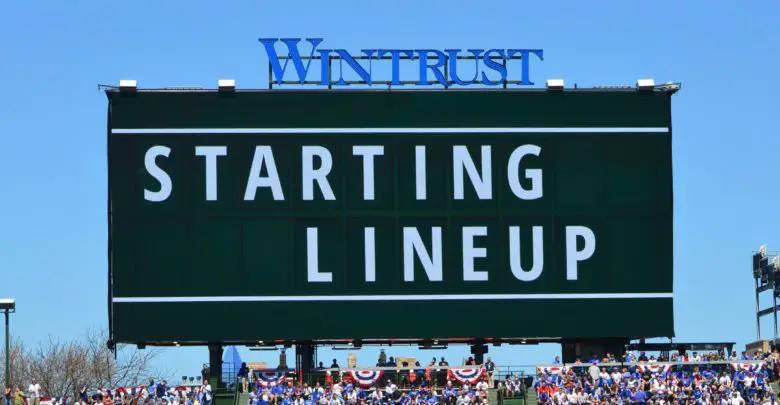 Chicago Cubs Lineup (8/26/23): Morel DH, Madrigal at 2B, Wicks Making MLB Debut
The Cubs put up a lackluster effort in Pittsburgh last night, flailing helplessly as Pirates starter Mitch Keller carved them up over eight innings. Only Ian Happ, who has always flexed his Yinzer muscle against his hometown team, was able to do much of anything. His 9th-inning homer provided the Cubs with their sole tally and his double earlier in the game was their only other extra base hit.
While today's matchup should offer a little iron for their offensive anemia, it'd still be great if Jordan Wicks could build up a little hype for himself with a strong debut. The lefty has officially been called up, pushing Javier Assad back a day in the rotation, and he's facing a team that is among the worst in the league when it comes to facing lefties.
Wicks is a bulldog on the mound and he leans heavily on a 60/70-grade changeup that allows his other stuff to play up. His delivery looks almost effortless, but he can still run the fastball up there in the mid-90s. Debuts are always fun and I really hope the performance makes this one more so. Give him some run support and let him shove with ease.
Mike Tauchman is leading off in center, followed by Dansby Swanson at short and Happ in left. Cody Bellinger is at first, Seiya Suzuki is in right, Jeimer Candelarion is at third, and Christopher Morel is the DH. Miguel Amaya is the catcher and Nick Madrigal handles second in place of Nico Hoerner.
They're facing opener Colin Selby, who has only started one professional game since A-ball in 2019 and hasn't gone more than two innings in almost exactly two years. He pitched three frames for the High-A Greensboro Grasshoppers on August 27, 2021, and that "start" the following season was just as an opener. The Pirates are really just hoping he can get through the order once without too much damage.
That may be asking a lot since Selby has allowed seven earned runs over 8.2 innings this month. He's struck out 13 batters with his 96 mph sinker, 88 mph slider, and 82 mph curve, but he's clearly prone to making mistakes over the heart of the plate and has been hammered by left-handed batters over a very small sample.
The first two innings have potential for real boom-bust action from the Cubs due to Selby's stuff, then it's a matter of getting to the Pirates' bulk man. Getting off to a quick start is always the goal and should be even more so tonight after they were shut down on Friday. Score early and often, give Assad a big cushion, and keep piling on late.
First pitch is at 6:15pm CT on FOX and 670 The Score.
Here is how the #Cubs will line up for @jordan_wicks99's debut! pic.twitter.com/d3dykvuIj3

— Chicago Cubs (@Cubs) August 26, 2023