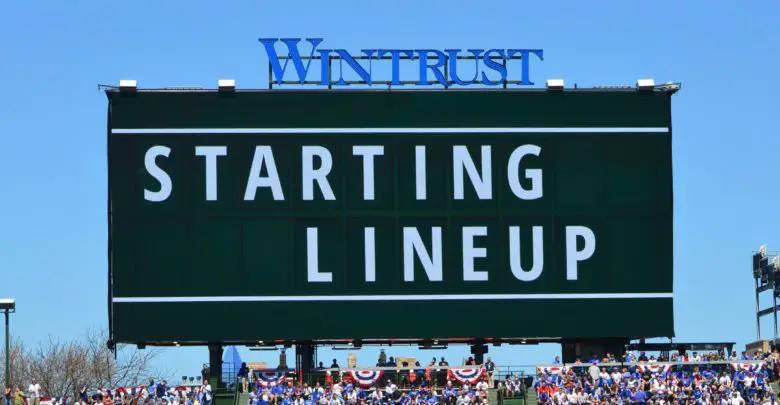 Chicago Cubs Lineup (8/29/23): Tauchman Leads Off, Morel DH, Steele Starting
The Cubs put up a lackluster effort last night in the series opener against the Brewers, lowlighted by the four runs allowed by Jameson Taillon in the opening frame. That brought the Cubs to an NL-worst 31 runs allowed in the 1st inning since the All-Star break, with Taillon and Smyly responsible for nine apiece. Two runs aren't enough to win most nights, but it's never good when you spot the other team twice that number before even getting a chance to bat.
Justin Steele is going to need to be on his game tonight for the Cubs to even this series and close the NL Central gap to four games. He's faced the Brewers twice already this season and has gone six innings with a no-decision each time, which speaks to a lack of run support. The lefty has allowed three total earned runs on 12 hits (one homer) and he's struck out 13 with just one walk. The first of the two starts was the best by far, but both were good enough for wins.
Even a gem won't matter if the offense can't score more runs, so Mike Tauchman needs to get things started at the top of the order and flag everything down in center. Nico Hoerner is at second, Ian Happ is in left, and Cody Bellinger plays first. Dansby Swanson is at short, Seiya Suzuki is in right, Jeimer Candelario is at third, and Christopher Morel is the DH. Yan Gomes rounds things out behind the plate.
They're facing stout righty Corbin Burnes, who has trended down steadily since his 2021 Cy Young campaign. He's still really freaking good, just not unstoppable. That said, his sinker is down more than a full tick from two years ago and the cutter he throws more than half the time has lost a little as well. Interestingly enough, Burnes's best pitch on a relative basis may be his very firm change.
The "offspeed" pitch comes in at nearly 90 mph and gets nice arm-side cut to go along with its drop. His curveball is also excellent and it gets tremendous depth while presenting a big velo difference from his other offerings. Most pitchers profiled here have a broad range of percentile rankings when you look at their results on Baseball Savant, but Burnes is pretty much red across the board.
That's good, by the way.
The one area in which he's had real challenges this year is his control and command, as his 8.7% walk rate is the highest of his career in a full season. His strikeout rate has shifted in the opposite direction and currently sits just under 25% on the year. That's still very good, but he's been over 30% in each of the three previous seasons. Throwing more balls also leads to falling behind in the count and having to come back with strikes, hence the slightly elevated home run rate.
Having that changeup working so well makes Burnes murder on left-handed batters, as evidenced by the .163/.255/.236 slash. He's been even tougher against them on the road, so good luck to the four lefty batters in the lineup tonight.
First pitch is at 7:05pm CT on Marquee and 670 The Score.
Here is tonight's #Cubs starting lineup for our HBCU Celebration at Wrigley Field!

Tune in: https://t.co/Gs2hZXyTjH pic.twitter.com/IGwNI9IVMA

— Chicago Cubs (@Cubs) August 29, 2023