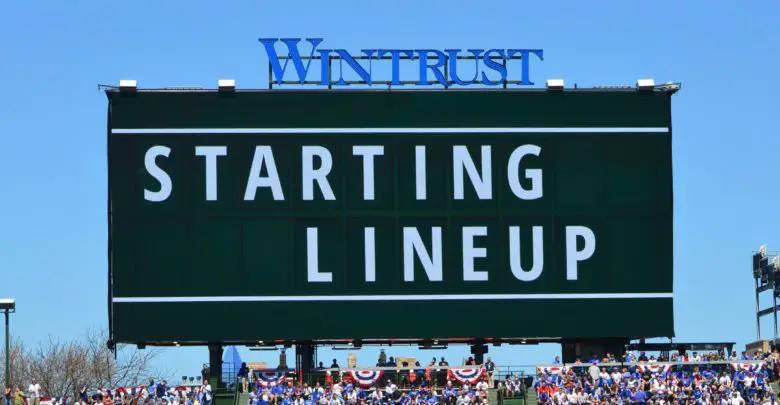 Chicago Cubs Lineup (9/11/23): Morel Leads Off, Bellinger in CF, Wicks Starting
Apologies for getting this up late and making it so bare, but I'm just now getting around to it. The good news is that a big part of the delay was working with my son on a return-to-throwing program now that he's recovered from a fractured elbow. I also spent 8 minutes in an ice bath and my finger dexterity isn't quite back to normal.
Jordan Wicks has a chance to get to 4-0 at the start of his career and this is a great lineup against with to make that happen. The Rockies are just a terrible team all around, though anything is possible in the thin air and there's a certain first baseman who might be a little jazzed to hit against his former team.
The Cubs are going with Christopher Morel as the leadoff hitter and DH a day after he tripled and homered on the first three pitches he saw. Nico Hoerner is at second, Cody Bellinger is in center, Seiya Suzuki cleans up in right, and Dansby Swanson is at short. Ian Happ slides down to sixth in left, Yan Gomes is the catcher, Patrick Wisdom is at first, and Nick Madrigal is at third.
They're facing lefty Kyle Freeland, who has given up 25 of his 28 homers to right-handed batters this season. Righties have a .902 OPS against him at Coors Field, which is actually 18 points lower than what he's allowed on the road. Freeland's 89 mph fastball has actually generated positive value, but it's only 18% of his repertoire.
His sinker, slider, curve, and change have cost the Rockies nearly 24 runs so far and that number should go up tonight. That's really all the analysis we've got time for, sorry again for being so brief. First pitch is at 7:40pm CT on Marquee and 670 The Score.
Here is tonight's #Cubs starting lineup in Denver!

Tune in: https://t.co/Gs2hZXyTjH pic.twitter.com/6dxtPBvvtA

— Chicago Cubs (@Cubs) September 11, 2023