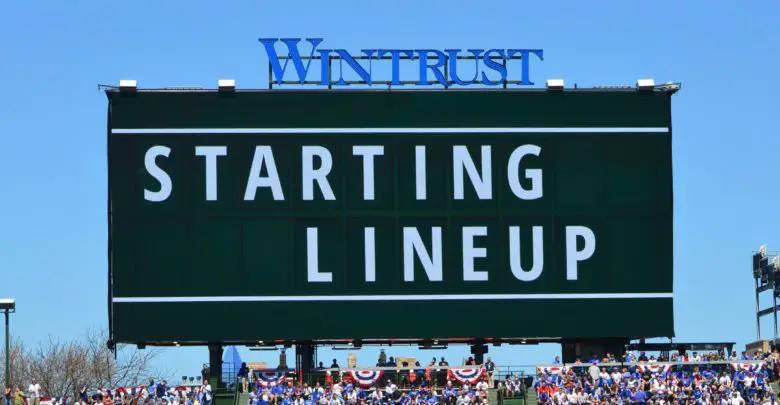 Chicago Cubs Lineup (9/15/23): Tauchman Leads Off in CF, Steele Starting
The Cubs lost three of four to the Diamondbacks in Chicago, so they really need to get off to a strong start in this series. Having Justin Steele on the mound is a good first step, especially considering how he held Arizona to just one run with six strikeouts over seven innings last week. Of course, the Cubs couldn't provide him with enough run support and he ended up with a no-decision.
Steele has become the team's unquestioned ace, which is remarkable in and of itself, but it gets really incredible when you consider what his fiancee has been going through this year. Libby Murphy's battle with chronic Lyme disease has taken the young family through some scary moments and Steele has had to balance pitching with watching his best friend struggle with something no one was able to diagnose for several months.
While winning the Cy Young certainly won't have the same impact as medical treatment, I'm willing to bet Murphy draws strength from Steele's success. Here's to hoping they both keep getting better.
As we saw in his last start, Steele can't win this game alone. I think 10-12 runs should give him more than enough of a cushion to get a W.
Mike Tauchman is back in center, followed by Nico Hoerner at second and Ian Happ in left. Cody Bellinger is at first, Dansby Swanson is at short, Seiya Suzuki is in right, and Chris Morel is the DH. Yan Gomes does the catching and Nick Madrigal is at third.
They're up against 24-year-old righty Brandon Pfaadt, owner of a 1-8 record and 6.25 ERA through 15 MLB starts. He was supposed to have started the game last Sunday, the only one the Cubs won, but the Snakes used him in six innings of bulk work behind an opener and another reliever. Pfaadt has allowed 92 hits with 25 walks through 80.2 innings, so we should expect a lot of traffic on the bases in this one. He gave up seven hits to the Cubs in that last appearance, including the three homers they smashed in the 3rd inning.
Pfaadt is among the worst pitchers in the league when it comes to giving up hard contact in the air, hence the whopping 20 home runs allowed so far. His 2.23 HR/9 is worse than all but three of the 178 pitchers with at least 70 innings this season, mainly because his 94 mph pfaastball generates less vertical and horizontal movement than other four-seamers.
Pfaadt is again among the lowest in the league with a -11.4 fastball run value, plus his firm change sits 87 mph and stays up in the zone far too frequently. That has earned it a -9.1 run value that has it as one of the four worst in baseball right now. The Cubs crushed his offspeed stuff last time and should be able to do so again if he hangs more pitches.
The curve and sinker have been less than good for Pfaadt this year as well, though they only make up around 14% of his pitches. His saving grace is the sweeper that makes up the remaining 27% of his repertoire. He has really filled up the lower glove-side corner of the zone, carrying the ball well off the plate without pulling it too low. When he's able to get into plus counts, that pitch is a real weapon.
Part of his problem is that he hasn't gotten to enough of those counts, mainly because he throws too many strikes. Pfaadt's 46.5% in-zone rate is 11th in MLB, just barely behind teammate Ryne Nelson (46.6) and his counterpart tonight (46.7). The D-backs starter actually gets quite a few whiffs and called strikes, it's just that his mistakes happen too often and are tagged more frequently than most other pitchers.
His 11.7% barrel rate allowed is the seventh-highest in MLB and the resultant homers are too much for his slider to mitigate. As easy as it should be to say the Cubs will feast in this matchup, they are coming out of a series in Denver that saw them fail to do so against a trio of the most favorable opposing starters you'll find. Time to turn things around, I guess.
First pitch is at 8:40pm CT on Marquee and 670 The Score.