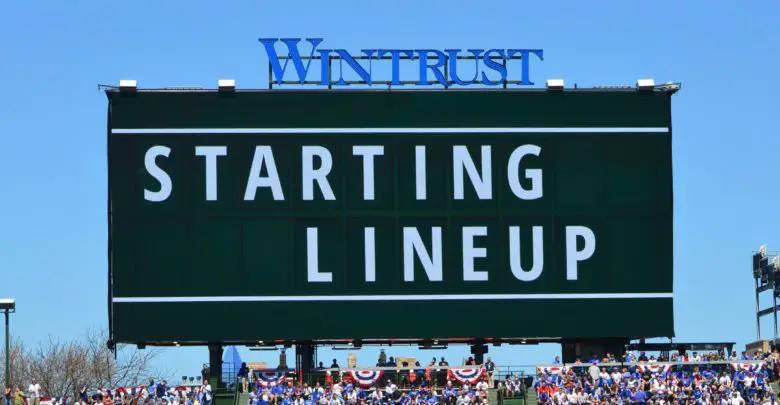 Chicago Cubs Lineup (9/17/23): Happ Leads Off, Tauchman in CF, Wicks Starting
We're going to keep this one brief because there's really not much to say in the wake of four straight losses. The Cubs have to win tonight and they need to score more runs in doing so. Jordan Wicks has been great through the first four starts of his career and I expect him to shove in this one, but it's time for the offense to start pulling its weight again.
Ian Happ is leading off once again in left, Nico Hoerner bats and plays second, Christopher Morel is the DH, Cody Bellinger is at first, and Dansby Swanson plays short. Seiya Suzuki is the best No. 6 hitter in the game, Mike Tauchman is in center, Patrick Wisdom is at third, and Miguel Amaya is the catcher.
Nick Madrigal tweaked his hamstring again late in last night's game, a not-uncommon occurrence for him over the last three years. If he's got to go on the IL, I'd like to see the Cubs give Matt Mervis another shot. Of course, I'd also like to see Pete Crow-Armstrong in there. With all due respect to those who are skeptical of letting him figure it out, it's got to be at least as productive as what they're getting in center right now.
They're up against 25-year-old Ryne Nelson, who stifled them at Wrigley a little over a week ago. The young righty doesn't have big strikeout numbers and he's served up quite a few dingers, with his game against the Cubs standing as the only time in his last 10 starts that he hasn't been tagged for a homer. He comes in sporting a 5.53 ERA that is only slightly higher than his peripherals indicate it should be.
Nelson has given up 154 hits in 135 innings and his 15.1% strikeout rate is the fourth-lowest strikeout in MLB among 111 pitchers with at least 100 innings pitched. I could go on and on about how all the numbers indicate a big breakout for the Cubs' bats, but that's been the case for just about every one of the last several pitchers they've faced. It's inexplicable and unacceptable, so all we can hope for are some answers tonight.
First pitch is at 6:10pm CT on ESPN and 670 The Score.