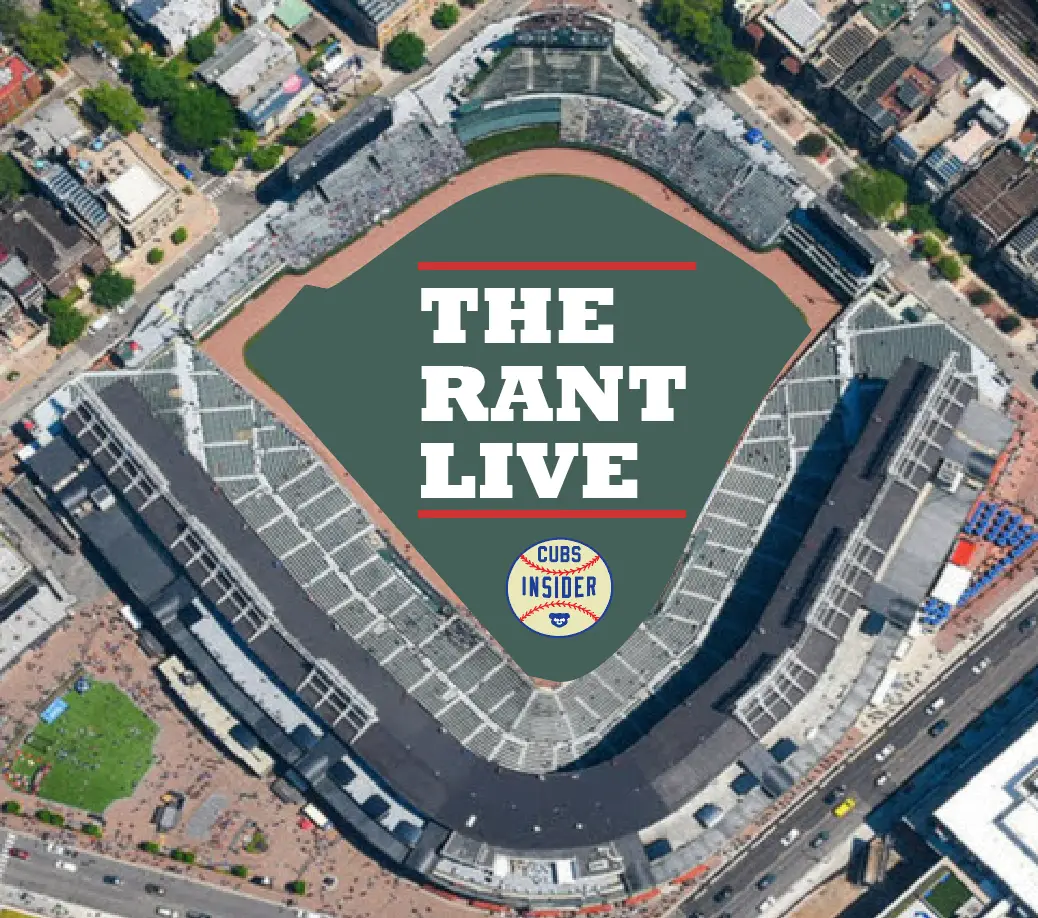 The Rant Live - Chicago Cubs Podcast & Webcast
The Rant Live began production on April 9, 2020, originally as a live streaming webcast brought to you by Cubs Insider. We now also publish the show as a podcast that you can listen to any time.
Hosted by Evan Altman and Jon Strong, co-owners of cubsinsider.com, the Rant Live covers the most recent developments and happenings around the Cubs. Enjoy live on-location coverage from around Wrigley Field and Sloan Park in Mesa, Arizona, during spring training.
Special guests have included former and current Cubs' players, coaches, beat writers, and many more.
Subscribe to The Rant Live podcast on Apple, Spotify, iHeart Radio, Spreaker, Google Podcasts, Podcast Addict, or Podchaser.
Follow The Rant Live webcast on the Cubs Insider YouTube, Facebook, or Twitter channels.
Please help to support The Rant Live by leaving a five-star review!
Latest Shows
Cubs News, Rumors & Analysis

Evan Altman and Jon Strong of Cubs Insider try not to take ourselves too seriously while pondering the state of the Chicago Cubs. Our podcast is initially recorded as a…

Read More »
Load More