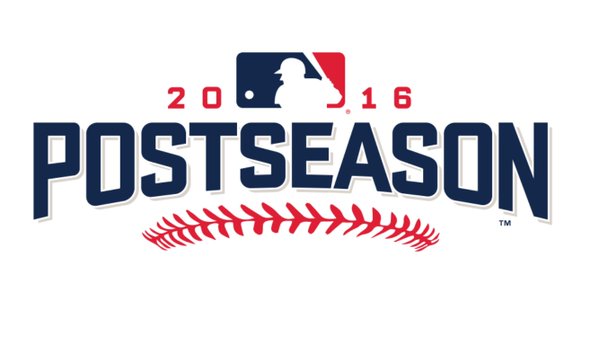 Final Thoughts on Cubs NLDS Roster
If memory serves, this is the fourth post I've put out regarding the Cubs' playoff roster. During a recent recording of the Cubs Related podcast, Brendan Miller marveled at my ability to generate so much content. Well, Brendan, my secret is that I just emulate Hollywood and keep regurgitating the same old crap. So with the final rosters due by 11am ET Friday, I figured I'd get one last stab at who the Cubs will be carrying in the division series.
Fair warning to those of you who've diligently followed my every word on this topic: the roster hasn't changed from the last one I put out. But because I know at least a couple of you didn't read that, and because I've got a little more info to share, I'm retracing my steps. First, a look at what I believe is set in stone, which includes 12 position players and 11 pitchers.
Position players
Willson Contreras
Anthony Rizzo
Ben Zobrist
Addison Russell
Kris Bryant
Jorge Soler
Dexter Fowler
Jason Heyward
Javy Baez
Chris Coghlan
Miguel Montero
David Ross
Pitchers
Jon Lester
Kyle Hendricks
Jake Arrieta
John Lackey
Justin Grimm
Pedro Strop
Hector Rondon
Aroldis Chapman
Carl Edwards Jr
Mike Montgomery
Travis Wood
The arms are locked, save for the possibility that Trevor Cahill could jump up and take that last spot from Travis Wood. But since they're already stocked with righties and are facing a team that OPS's nearly 30 points lower (.708 vs. .737) against southpaws, Wood makes the most sense. That leaves two position spots open for Albert Almora, Tommy La Stella, Matt Szczur, and Munenori Kawasaki.
While it'd be fun to see Kawasaki in the playoffs, it's just not going to happen. Now we've got one more spot to fill and it's going to come down to just the tiniest little slivers of advantage given the opponent they'll be facing. I wrote about some of the general Giants weaknesses the Cubs will look to exploit and you should go read that so you've got context for what I'm about to share with you. Besides, it's really good and I make fun of them for looking like the 90's Phillies.
Okay, good, you're back. That means you know about Johnny Cueto and Jeff Samardzija having trouble, relatively speaking, with lefty hitters. Tommy La Stella is a lefty hitter. While it's entirely possible and even likely that TLS won't ever face a starting pitcher, the Giants' staff allows a .722 OPS to lefties against .677 to righties. That 45-point swing, not to mention La Stella's reputation as an excellent contact hitter, should earn him a spot.
Now we're down to Almora and Szczur, neither of whom is left-handed. Were we talking about awarding a role as a pinch hitter to one of these guys for the season as a whole, I suppose Szczur might get the nod. Thing is, we're not talking about the season, over which even the most disparate individual events can eventually coalesce into a sample worthy of analysis. What might be an incremental advantage for Szczur is rendered moot by the paucity of opportunity inherent in this particular role.
I should also note here that I adhere fervently to the value of confidence in a ballplayer's ability to perform the tasks set before him. I'd argue that being "clutch" might be less about stepping up in big moments as it is not stepping back. In that, Almora does not go wanting. At the same time, I doubt we're going to see (m)any situations in which either of these guys will be called upon with the game on the line. What I'm trying to say is that I don't think pinch-hitting ability will factor and that it doesn't matter anyway.
Where does that leave us? Defense, which is the calling card of this Cubs team. While Cubs pitchers rank 3rd in the NL in strikeouts, the Giants K less than any other team. That means we'll see more balls in play than usual, which is fine because the Cubs excel at generating soft contact and the Giants are near the bottom of the heap in terms of hard contact. So it all comes down to a need to avoid cheap hits in any way possible, particularly in late innings.
Szczur is perfectly adequate in the field, but he can't hold a candle to Almora, who is a veritable eraser of hits. If this roster is truly be constructed by looking at ways to best leverage an advantage over a specific opponent, I see no way Albert Almora isn't a part of it.
See any issues with my roster or the rationale I used to put it together? Let me know.