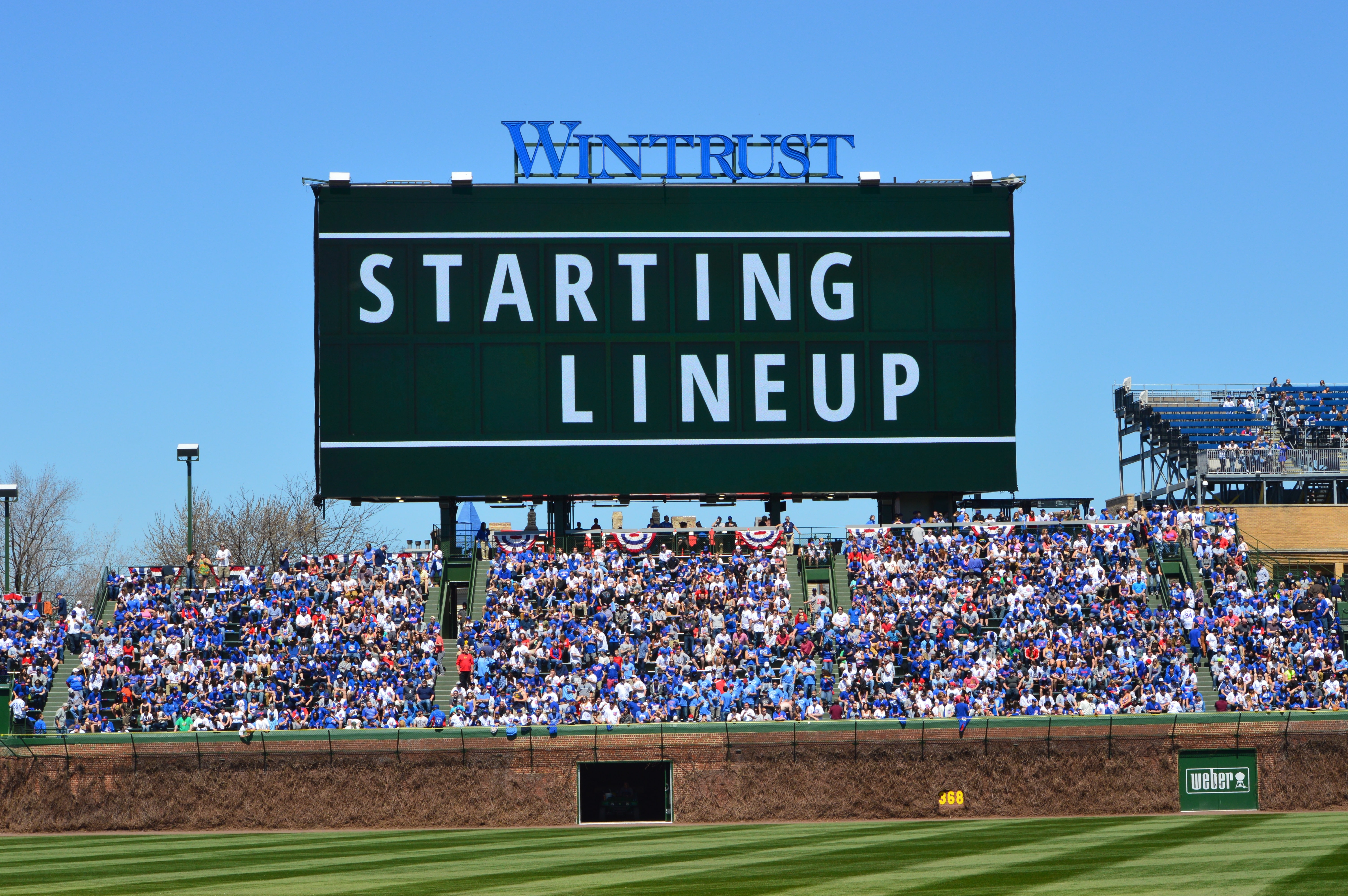 Chicago Cubs Lineup(s): Pair of Decent Orders for Split-Squad Day
While most of the Cubs starters will be heading to Maryvale to face the Brewers, the group hanging back in Mesa ain't too shabby.
Fresh of hitting a home run so hard he forced Stone Pony to compliment him, Kyle Schwarber is back in the leadoff spot and playing right. The latter is probably not something we'll see too often, but now's a good time to get him used to finding his range at the other corner.
The only other notable item here is John Andreoli slotting in at DH as he attempts to continue his WBC success. First pitch is 3:05 CT.
Updated #Cubs vs Brew Crew: Schwarber RF Bryant 3B Riz 1B Russell SS Contreras C La Stella 2B Almora CF Jay LF Andreoli DH

— Carrie Muskat (@CarrieMuskat) March 18, 2017
As for the home game, the one we bought tickets to thinking Shohei Otani would be playing, it looks a little better than your typical exhibition.
John Lackey will get his second start against a WBC team and I'm interested to see whether he goes with any secondaries. I'm also looking forward to watching Jason Heyward launch a couple home runs and Ian Happ try to get his OPS over 1.300 or so.
This game is also scheduled to start at 3:05 CT.
#Cubs vs Team Japan: Kawasaki SS Zo 2B Heyward RF Szczur CF Montero C Happ LF Candelario 3B Dominguez 1B Lackey P

— Carrie Muskat (@CarrieMuskat) March 18, 2017
And I'm really excited to sample the beer menu at The Brass Tap after the game while increasing my personal wealth by selling gobs of Cubs Insider t-shirts. We'll also be raffling off some day-after-World-Series-win newspapers if you're into that sort of thing.
Ed. Note: My apologies for any typos, this is being posted from 36,000 feet in the air.