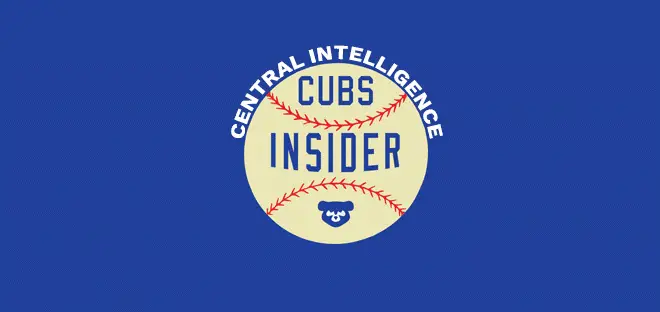 Central Intelligence (Week of 3/19): Records, Stats, and Facts from Around the Division
We are now exactly one week away from the first pitch of the Major League Baseball season. Pitchers are being stretched out to normal length and position players are getting pretty regular at-bats by this point. Here's a look at the week that was in the NL Central as Spring Training winds down
Chicago Cubs
Posted a 2-4-1 record, including a split-squad doubleheader in which they defeated the Reds 11-7 and lost to the Rockies 7-4.
Top prospect Ian Happ continues to rake. He has now launched five home runs this spring and his average currently sits at .417.
Wade Davis has struggled badly, giving up four earned in just 1/3 of an inning against the Rockies on Saturday.
Jason Heyward launched his second spring home run against the Rockies as he adjusts to his new swing.
St. Louis Cardinals
Posted a 5-1 record.
Reassigned outfielder Tommy Pham to Triple-A Memphis.
Carlos Martinez was named opening day starter, has yet to give up an earned run in Spring Training.
Dexter Fowler is looking good, posting a .324 average with two triples this spring.
Pittsburgh Pirates:
Posted a 4-1-1 record.
Top prospect Tyler Glasnow seems to have straightened himself out this week, making two decent starts and combining for 8 IP, 3 ER, and 14 K's.
Outfield prospect Austin Meadows has had a good spring with an average of .308 and two dingers.
Jameson Taillon continues to impress, pitching to a 3.65 ERA this spring.  Taillon will likely get a rotation spot
Milwaukee Brewers:
Posted a 2-4 record, including a walk-off loss to the Kansas City Royals on Saturday.
Veteran starter Wily Peralta has had a very impressive spring so far, pitching to a 0.71 ERA in three starts.
Travis Shaw continues to hit well, as his average currently sits at .348.
Presumed closer Neftali Feliz has had an up and down spring with a 4.50 ERA.
Cincinnati Reds:
Posted a 6-2 record, including a split of a doubleheader on Saturday; they lost to the Cubs 11-7, and beat the A's 11-6.
Named former Cubs great, and main piece of the Jake Arrieta trade, Scott Feldman as their Opening Day starter.
Top pitching prospect Amir Garrett has had a fairly good spring, posting a 4.22 ERA, with only one bad start to his credit.
Arismendy Alcantara has really turned it on this week, raising his average to .264, adding in another home run. Alcantara has three dingers so far this spring.
In non-NL Central news, the World Baseball Classic wrapped up this week, and what an event it was. The United States ended up taking home the gold medal, defeating Puerto Rico 8-0.