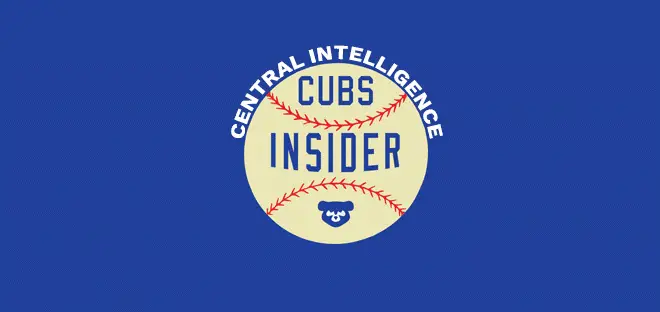 Central Intelligence: Week of 4/9
Ed. note: This post was drafted prior to Sunday's action, but CI's EIC is lazy and decided to work on moving instead of editing.
Even with the season in full swing, it's hard to have a gauge on who is good and who is not. That said, here's a look at the Central.
Chicago Cubs:
Posted a 3-3 record, bringing the season record to 6-5. The Cubs beat the Dodgers in an NLCS rematch.
Albert almora continues to shine in the outfield, as he robbed Corey Seager twice in two at-bats on Wednesday.
Kris Bryant has gotten it going at the plate, delivering his first two dingers of the season on Saturday.
Top prospect Ian Happ is absolutely demoloshing AAA pitching. Happ has posted a .293/.356/.683 slash line with five home runs.
St. Louis Cardinals:
Went 1-5, bringing their overall record to a stunning 3-8 so far.
Dexter Fowler continues to struggle in the early going, posting just a .136/.224/.159 slash line.
Carlos Martinez battled control issues Saturday afternoon, walking eight batters but also striking out 11 in a loss to the Yankees.
Mike Leake has picked up the slack of the rotation, posting just a 0.60 ERA through two starts.
Pittsburgh Pirates
Posted a 3-4 record, bringing their overall mark to 5-6. The Pirates have gone into Wrigley and taken the first two from the Cubs, with a chance to sweep Sunday.
The Buccos hit four home runs during the Saturday win against the Cubs, with Andrew McCutchen getting the game winning home run in the 7th inning.
Young, talented arm Tyler Glasnow continues to struggle with control. He could not get out of the 2nd inning in his start against the Reds on Monday, walking five batters.
Jameson Taillon looks poised to break out, as he has pitched to a 1.38 ERA in his two starts.
Milwaukee Brewers:
Posted a 4-2 record; the Brewers stand at 6-6 heading into Sunday's action.
Prior to Saturday's game, the Brewers were above .500 for the first time since the end of the 2014 season.
Eric Thames is looking like he may be a sneaky good signing. Thames is ripping the cover off the ball with a .382/.462/.912 (!) slash line with five dingers so far through 12 games.
The Brewers completed a rare feat on Wednesday night, winning a game in which the opposing pitcher threw a 9-inning complete game. They defeated the Blue Jays 2-0.
Cincinnati Reds:
Posted a 5-2 record, bringing their record to a surprising 8-4, good for first place.
Brandon Finnegan left Saturday's start after just an inning with a left lat strain.
Rookie Amir Garrett has performed very well in his two starts, pitching to a 1.42 ERA with a WHIP of just 0.71.
Zack Cozart is off to a blazing hot start. Cozart has three triples already and his slash line sits at .485/.538/.818 through 12 games.