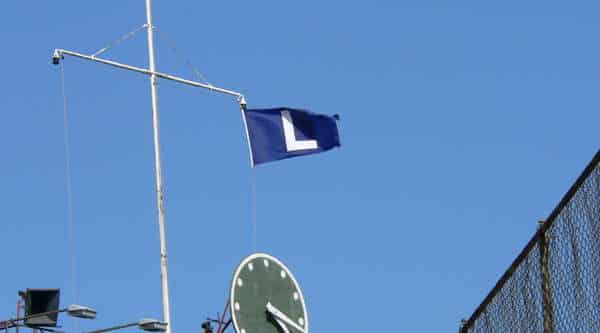 CI Recap (6/25/17) – Cubs 2, Marlins 4: Cubs Offense Falls Short After Montgomery Gives Up Early Runs
Mike Montgomery pitched a strong game overall, but the offense couldn't muster enough to send the Cubs home happy.
The Cubs had no issues getting on base today. With eight hits and seven walks, there was plenty of traffic on the paths. Unfortunately, as we've seen too many times this year, the Cubs were unable to drive them in when needed most. They went 2-for-6 with runners in scoring position, but left 11 men on base. The only batter to get multiple hits was Miguel Montero with two. Both runs were driven in on sacrifice flies.
Montgomery got off to a rocky start today. The Marlins sent eight batters to the plate in the 1st inning, walking once, reaching on an error, and getting three hits. They scored three runs in that frame. After the first, however, Montgomery was nails. From the 2nd to the end of the 6th he allowed only three base runners (walk, hit by pitch, and an infield single).
Aside from the Giancarlo Stanton's frozen rope home run surrendered by Pedro Strop, both he and Hector Rondon pitched well. Strop only allowed that one hit and Rondon pitched a scoreless eighth, striking out two, to give the Cubs' offense a chance to tie or win it in the ninth. But it was not to be.
Addison Russell left the game with right shoulder discomfort before the bottom of the 4th. There was no visual indication that anything was bothering him, so it was a bit of a surprise to see him removed from the game. Hopefully it's not long term but we'll update you when we find out more.
Stats that Matter
With the three runs allowed in the first inning today, Cubs starters have allowed more than one first inning run 18 times this year. That's one more than all of 2016.
Bottom Line
The Cubs head to the nation's capital and they're probably kicking themselves for not winning this series. They had ample opportunities to do so, and squandered them away. Hopefully the starting pitchers continue their excellent performances, because, at this point in the season, the Cubs badly need some consistency from them.
On Deck
Tomorrow, the Cubs head to Washington D.C. to face the first place Nationals at 6:05 CDT. Eddie Butler will square off against Gio Gonzalez on CSN Chicago and MLB Network (out-of-market).