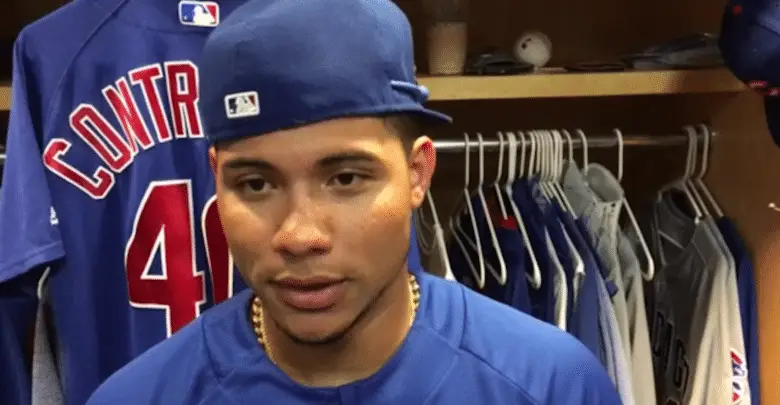 Cubs Injury Update: Contreras Catches Four Innings, Goes Hitless in Rehab Debut
Willson Contreras made his return to live baseball Thursday night, catching and batting second for the Myrtle Beach Pelicans in their Carolina League playoff matchup with the Down East Wood Ducks. The erstwhile Cubs catcher was hit by the second pitch he saw, then popped out to second base on the second pitch he saw in his second plate appearance.
Wait a second.
WillCo took the first four pitches in he saw in his third trip, running the count to 2-2 before swinging and missing for a K. Having reached his appropriated number of plate appearances, Contreras was replaced by P.J. Higgins in the bottom of the inning. He'll DH in tomorrow's game, which is back in Myrtle Beach and has been shortened to a seven-inning affair.
In anticipation of the incoming hurricane, the scheduled best-of-five series has been shortened to best-of-three and the latter two will be of beer-league length. As such, Contreras will probably play the whole game Friday, after which his readiness to return to Chicago will be reevaluated. It's not a matter of whether he's actually hitting, more that he's physically able to handle the rigors of catching.
Stay tuned for more tomorrow night.