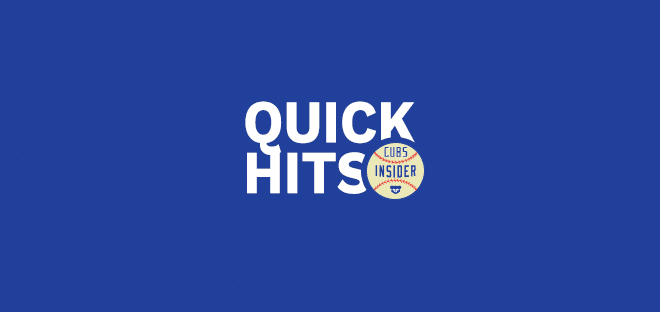 Cubs Quick Hits: Adbert Alzolay's Impressive AA Numbers Could Have Him Ticketed for Wrigley
Cubs pitching prospect Adbert Alzolay will be 23 years old when the 2018 season begins. Despite his youth, the righty from the Dominican has already been in the Cubs system for five years, the most recent of which was huge for his development.
In 22 starts between A+ and AA ball, Alzolay dazzled scouts and proved that he can stay healthy. Yahoo's Jeff Passan doesn't think Alzolay will be an ace, per se, but still spoke highly of the young right-hander back before the 2017 trade deadline.
"Breakout alert. Alzolay was something of a no-name coming into this season. Now he's the guy everyone is going to be asking for this July. The 6-foot-1 right-hander is sitting 94-95 and topping out at 98 mph with a strong curveball, a solid changeup and enough feel to stick as a starter. He won't lead a rotation at any point, but there's immense value in mid-level starters, and scouts believe the 22-year-old Alzolay is just that."
Alzolay's seven starts in AA yielded a 3.03 ERA and 2.56 FIP, thanks in part to an 8.27 K/9 and 3.31 BB/9. Most impressive, though, was how not one AA hitter took the him deep. The Cubs still believe he's got ace potential, and they're keeping him stretched out for now. It seems like Alzolay's Wrigley arrival could come sooner than we had first imagined, particularly if that fastball/slider combo sees him filling a bullpen role this season.