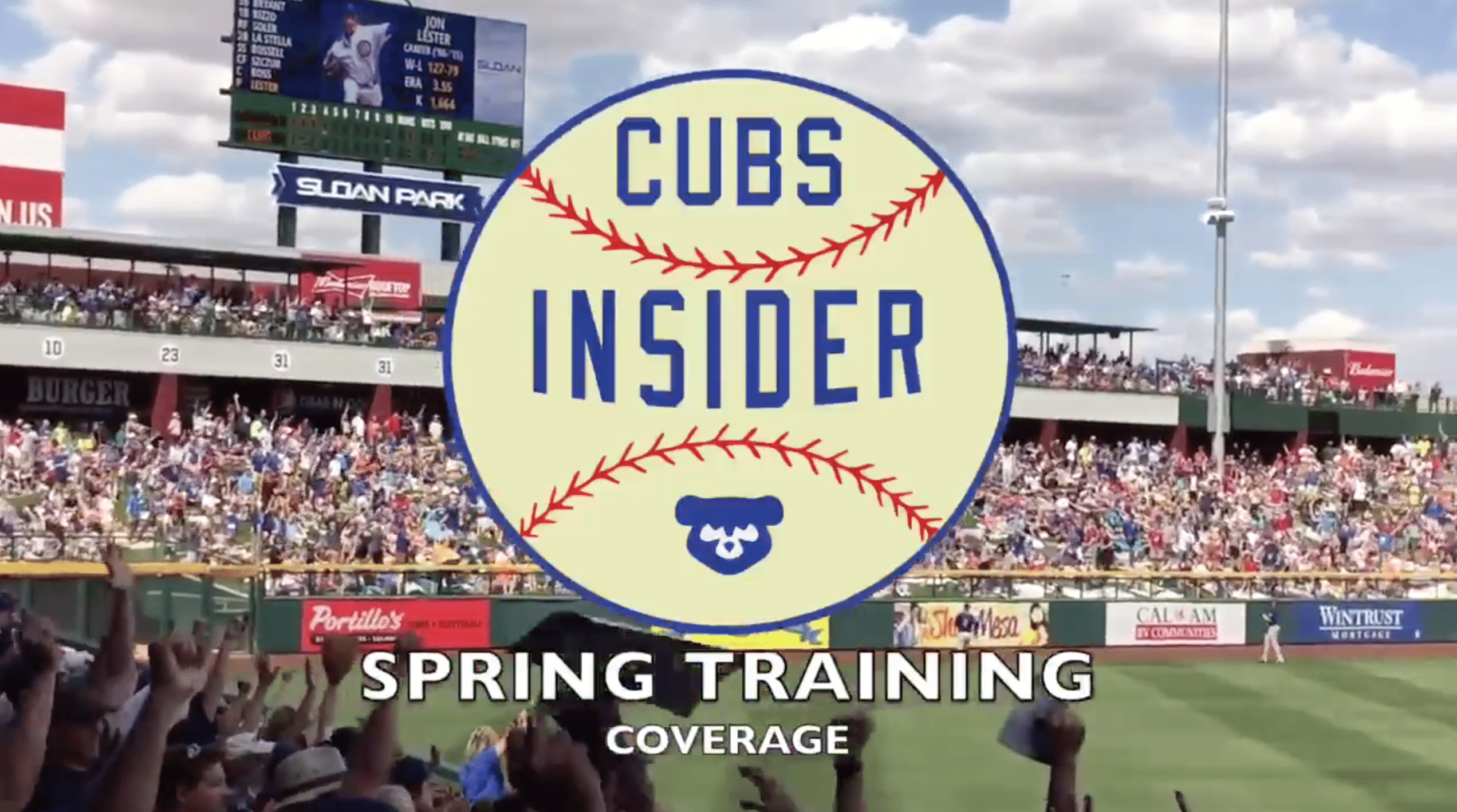 CI Recaps (3/18/18) – Royals 11, Cubs 9; Indians 11, Cubs 4: Two Losses For The Price ff None
The Cubs played two games at the same time Sunday afternoon. Both sides of the split squad went down to defeat, so let's combine them into one recap. (Mesa box) (Vegas box)
Why the Cubs Lost Twice
Chicago pitching allowed double digit runs in both games. Just one of those days during the spring when everyone gets hit hard.
Key Moments
Against the Royals in Mesa: Willson Contreras pulverized a massive two-run homer against Danny Duffy in the 5th inning. The moonshot, which may just now be landing, put the Cubs ahead 6-5.
Against the Indians in Las Vegas: Catcher Eric Hasse hit a grand slam off of Rob Zastryzny in the 3rd inning. The four-run home run put the Tribe ahead 5-2.
Stats That (Don't) Matter
Tyler Chatwood had his first struggle of the spring, allowing five runs (four earned) on seven hits with six strikeouts and three walks. Overall, Chatwood has been good for his new team.
Kyle Schwarber walked twice and singled against tough lefty Danny Duffy. Schwarber looks terrific this spring, hope it translates.
Justin Wilson and Mike Montgomery combined to allow six earned against the Royals. Better to happen now than during the games that count.
Dillon Maples walked three against the Indians in Vegas. He still needs to improve his control if he wants to make an impact for the Cubs this season.
I want to take a minute here to mention one of my personal favorites: Jorge Soler doubled, homered, and reached base four times Sunday. I really hope he has a big year for KC.
Bottom Line
The real games are only 11 days away and the Cubs are ready to go. These games are dragging on a bit at this point.
On Deck
The Cubs head to Goodyear for a night game against the Reds Monday. The 8pm CT contest is available via webcast on Cubs.com.