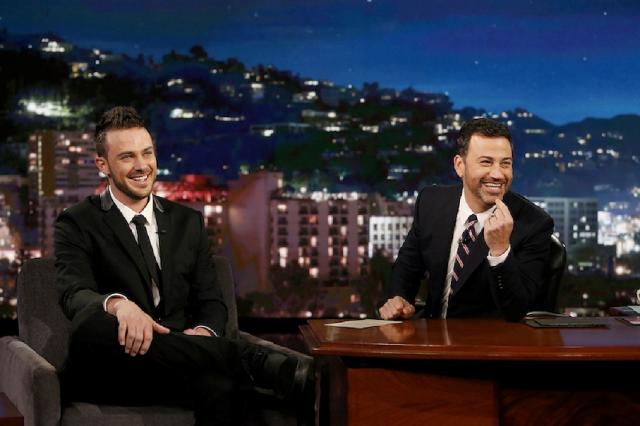 Kris Bryant's Been Playing Pretty Well…For a Borderline Superstar
Yahoo's Jeff Passan and Mike Oz ignited an online donnybrook when they determined that neither Anthony Rizzo or Kris Bryant met their respective criteria to be considered superstars. Which, whatever, I guess. You can hear the whole conversation by checking out the Yahoo Sports MLB Podcast, but the tweets below offer a thumbnail sketch.
I actually don't think Rizzo is even a borderline superstar. He's just a really good player.

Bryant just misses. Barely. There's a perfectly fine argument that he makes the cut that I'm willing to accept.

— Jeff Passan (@JeffPassan) May 9, 2018
Listen, I get it, I really do. This is one of those personal preference deals. The term "superstar" is incredibly subjective and probably hinges more on popularity than production, so it's not a matter of looking at the FanGraphs leaderboards and putting a check next to the top 10 guys.
I mean, look at Joey Votto. Dude has been one of the best players in the game over the last decade or so, but he's Exhibit A when it comes to elite players toiling in obscurity. Because of that, no one bats an eye when he's not considered superstar caliber.
With that in mind, it makes sense that KB would slip similarly through the cracks. Like Votto, he plays in a small, unremarkable media market for a team that hasn't been competitive in a few years. He hasn't captured two of his sport's highest awards in his first two big league seasons. What's more, he has pretty pedestrian looks and isn't frequently used in both local and national ad campaigns.
Wait, no, Bryant is the opposite of all those things. Perhaps the Yahoo yahoos simply forgot about the World Series championship — which people tend to do — that followed Rookie of the Year and MVP campaigns from the super…good player. Or maybe they just got lost in the limpid pools of Bryant's eyes, which is as plausible an excuse as any.
So I'll forgive Passan for biffing this one. Hell, it may not even be his most egregious error involving Chicago sports. Just about a month prior to this whole superstar take, he joined Danny Parkins and Mark Grote on 670 The Score, which somehow led to a conversation about Passan and Parkins rapping on air. Naturally, that turned into Grote absolutely butchering Inspectah Deck's iconic opening verse on Triumph, easily the most epic track from Wu-Tang Forever.
Damn you, Passan, that was wildly inappropriate has left me feeling like Bruce Banner in The Avengers.
But enough of that, let's take a look at what KB's doing to merit — or not, as the case may be — inclusion amongst the best and brightest in the game. Oh, and we're going to set aside the Rookie of the Year and MVP awards, not to mention the myriad endorsements. Stats only for this one.
Bryant's .437 wOBA is fifth in MLB and second in the NL; it's also 38 points higher than his career-high mark of .399 set last season.
His 180 wRC+ has the same ranks as above and is also more than 30 points above his career-high.
His .322 BABIP isn't abnormally high by general standards and is actually 10 points below his career-low to this point, which means he's not had much "good fortune."
His K-rate has gone down significantly each season and his current 15.9% represents a decrease of nearly 15 points from his rookie year (30.6%).
Oh, the triple-slash numbers are all higher than they've ever been for a season as well.
What I'm trying to say is that Bryant is not only producing at an elite level compared to other players in the game, he's out-performing the numbers that were good enough to earn him an MVP nod. And he's doing it in a sustainable manner that suggests he can not only keep this going, but that he can continue to get better.
We also need to take into account the German Marquez fastball Bryant took to the dome in Colorado when we're considering his numbers this season. In addition to missing a handful of games, it was clear he wasn't entirely comfortable in the box during those first two games back. As fate would have it, Bryant started busting out eight days after the beanball, and against Colorado of all teams.
Starting with a triple in that contest, the lanky Las Vegan has tallied 10 extra-base hits (five homers, four doubles, and the triple), scored 13 runs, and driven in eight more. And he's doing it with a .325 average that isn't outrageously high relative to his overall mark. The .525 ISO and .850 slugging, on the other hand…
We knew the low power numbers early were just a matter of correction for a guy who grew up repeating the mantra, "Hit it hard and hit it air," so it's no surprise to see Bryant bingeing on big flies lately. It'll all balance out by the time things are through, but the moral of the story is that the list of better baseball players in the world doesn't equal Bryant's current home run total.
The only way Kris Bryant isn't a superstar is if we narrow the definition down to only two of three current players or if we perhaps loop in former players as well. Even in the latter case, the 26-year-old would find himself among the top echelon in Cubs history. It's not a stretch to say that his career trajectory has him on pace to end up as the franchise's best ever.
So feel free to set your own criteria and draw your own conclusions as to where KB falls in the pantheon of 2018 superstars. As for me, I've got him way up near the top of the list.