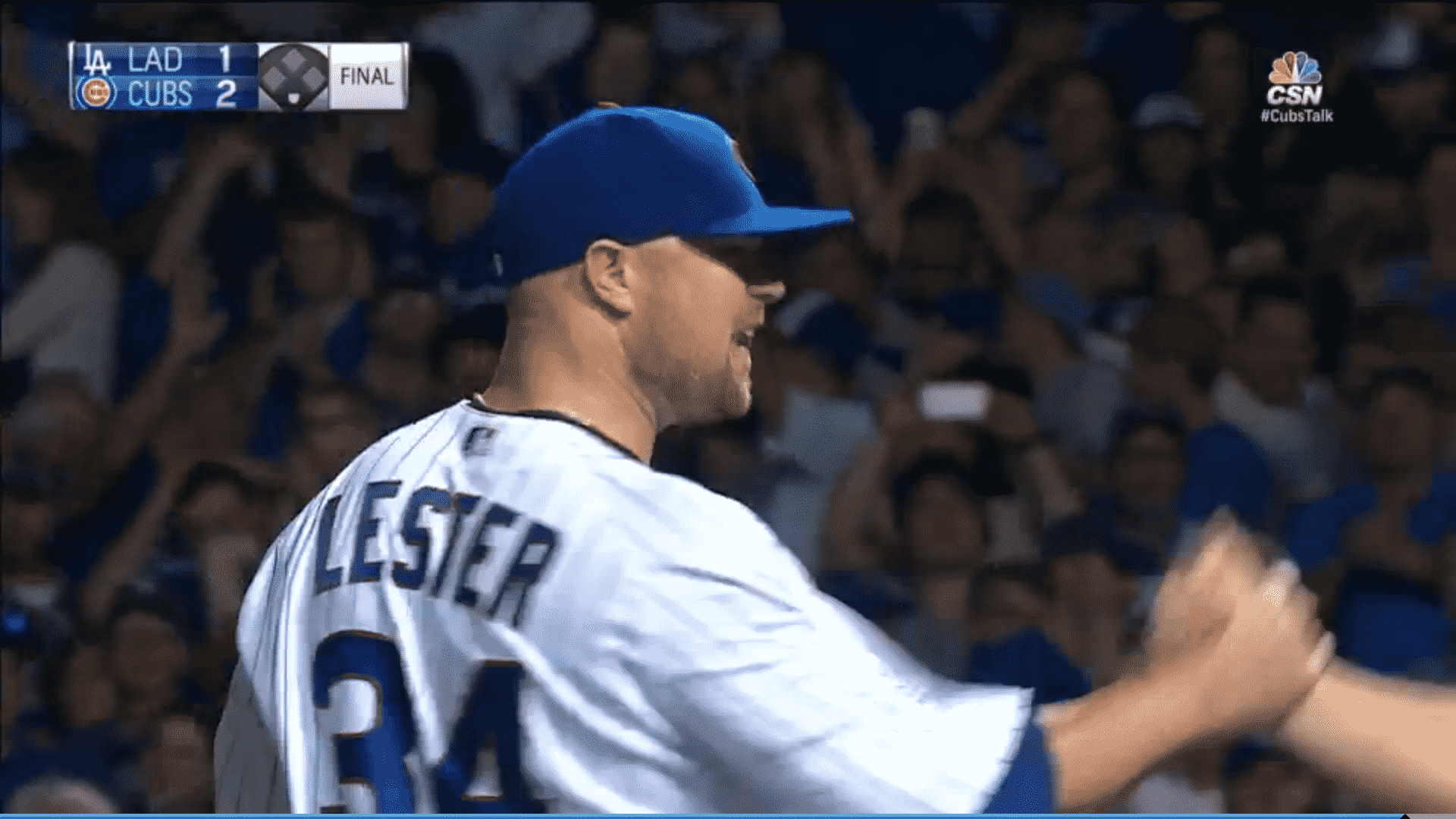 If I Didn't Know Better, I'd Say We Saw the Real Cubs Wednesday
After a marathon Tuesday that saw them lose one game in heartbreaking fashion before walking off with the next, no one really knew what the Cubs were going to give us for an encore. They've certainly had their fair share of anemic efforts under normal circumstances this season, so it wouldn't have been too surprising had they displayed more of the same Wednesday afternoon.
It didn't help that the Cubs were kind of up against it in this one. Jon Lester absolutely needed to give them at least six innings to save a shorthanded bullpen. The offense needed to do some damage against a pitcher with a sub-2.00 ERA. All told, the situation was like a Petri dish for cultivating a particularly nasty strain of disappointment.
Instead, we got the kind of outstanding all-around performance that became de rigueur during the world championship season (which was in 2016, something people forget). Not that the starting pitcher was all that surprised.
"Our defense and bullpen have done an unbelievable job of keeping us in games," Lester said after his previous start. "If we can contribute as a starting five, it's even better. And then you have the games where our guys get feeling sexy about themselves and score some runs."
Oh, the Cubs were looking plenty sexy Wednesday afternoon. They flashed the D, hit a dinger, and Lester went long. The highlight reel from the game is something you'd be embarrassed to watch with your parents, or while wearing sweats.
This is hardly a guarantee that things have turned a corner and that the Cubs will now go on a 25-6 run to establish themselves as World Series favorites. Heck, we'll certainly see a few more games that make us question whether they're even NL Central favorites. But by imposing their collective will in all facets of the rubber game against the Dodgers, the Cubs showed that they've still got what it takes and then some.
And now they get four games against the Reds in Cincinnati to build a little more momentum before heading to LA to face the Dodgers again. It's almost enough to make you feel sorry for Thom Brennaman. Almost.