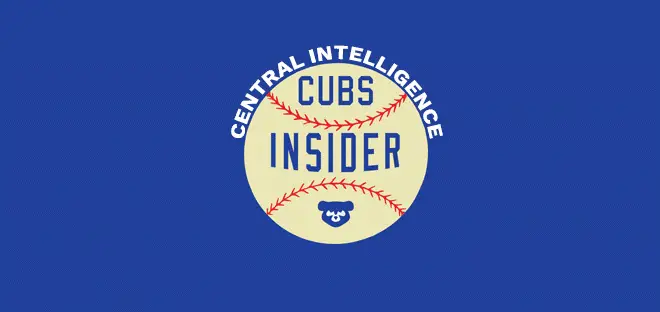 NL Central Intelligence: A Look Around the Division for the Week of June 24
We are creeping ever closer to the All-Star break, which is much needed for some teams. Other teams would love to keep playing and improve their standing. There was not much latter in the Central this past week, though.
Milwaukee Brewers
The Brewers continue to win. They were 3-3 this week, putting them at 48-34 with a 1.5 game lead.
Josh Hader showed his first signs of being human this week. Inheriting a bases loaded jam on Wednesday against the Royals, he allowed all three runs to score, plus one more. The Royals pushed five across, beating the Crew 5-4. Hader's ERA is now a rough 1.30. Can we get a wellness check on this guy?
It has been mentioned very little here on CI…but how about the breakout of Jesus Aguilar? His current slash of .309/.368/.627 is good enough for a .995(!) OPS and his 19 home runs lead the club.
Keon Broxton made his return this week and has had an immediate impact. He led the Brewers to a win against the Reds on Thursday with two home runs and three hits.
Chicago Cubs
The Cubs kept pace with Milwaukee. After going 4-3 this week, they sit 46-35, just one game back in the loss column.
Jason. Heyward. His current season slash reads .291/.349/.440 with a .789 OPS. That's about right on par with his career average and he is finally being the player the Cubs thought they were getting. It really is a wonderful sight to see.
Hey, speaking of guys who are hitting, how about Javier Baez? Over his last 15 games he is hitting .435/.471/.783 with two home runs. When this guy gets hot he can carry a team.
Kris Bryant was placed on the DL earlier in the week. As mentioned above, the play of Baez and Ian Happ — who has been a pleasant surprise defensively over at third base — has made Bryant's absence a lot less noticeable. In other injury news, Yu Darvish suffered a setback in his rehab and his return is unknown.
St. Louis Cardinals
The Cards, like the Brew Crew, posted a .500 week to put them at 42-39.
It's been a struggle for Luke Weaver to say the least. After Saturday, his ERA sits a 5.16. He has given up 12 homers with a 1.45 WHIP. Weaver is letting way too many hitters reach base and a lot of them are scoring. St. Louis has shown in the past they are not afraid to send players down to the minors to work on some things, and they may have to take that approach here sooner rather than later. This is a guy the Cardinals are really counting on, not only this year but also in the future, so they have to get him fixed.
On the other hand, Jack Flaherty has been stellar. Flaherty's ERA is just 2.92, with a .211 BAA, and 73 strikeouts in just 61.2 innings.
Tommy Pham's extended slump continues. He is now 0 for his last 19 and just 7 for his last 53, which is just a .132 average. The slash over this time is .132/.207/.302, so he's not really getting on base much either.
Pittsburgh Pirates
Yet another team posting a .500 week; 3-3 puts them at 39-43.
Felipe Vazquez seems to have overcome his struggles. His ERA over his last seven games is 2.35 with five saves. With the trade season approaching and Vazquez pitching better, do the Pirates look to see what they can get for him?
Trevor Williams' breakout year appears to be on hold for now. Over his last eight starts, his ERA is 6.55 and his season mark has skyrocketed to 4.22. That's a microcosm of how the Bucs' season has gone as well, just a tale of two seasons so far.
What a find Richard Rodriguez has been. After 1 1/3 innings on Saturday against the Padres, his ERA is now 2.03. Those hidden gems in the bullpen are always nice to find.
Cincinnati Reds
The Reds went 4-3 and are 35-48. They have won 10 out of their last 13 games.
Scooter Gennett is tied for the league lead in batting average at .332. His co-leader? Albert Almora Jr.
Michael Lorenzen now has two pinch hit home runs this year, with one of them being a grand slam. Lorenzen has hit a home run in three straight at-bats, becoming the first pitcher to do so since Mike Hampton in 2001. The Reds lead the Major leagues with eight grand slams.
Tyler Mahle has firmly entrenched himself in the Reds rotation. After another brilliant start Saturday, his ERA is now 3.83. He just might be transforming into their top starter.