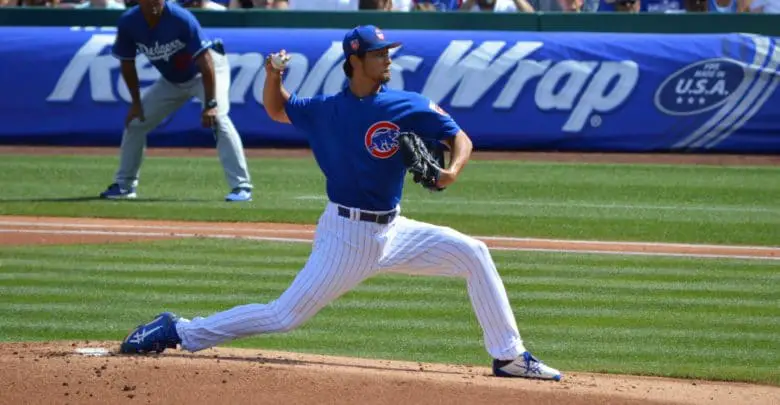 Yu Darvish Done for Season, MRI Shows Stress Reaction and Triceps Strain
Given the time left in the season, many had already resigned themselves to not seeing Yu Darvish back on the mound in 2018, but this afternoon brought official confirmation. His latest MRI revealed a stress reaction in his pitching elbow and a triceps strain which will shut him down for at least six weeks, thus forcing him to miss the remainder of the 2018 season.
MRI shows a stress reaction on right elbow and triceps strain for Yu Darvish and he'll be shut down for six weeks and miss the rest of the season.

— Sahadev Sharma (@sahadevsharma) August 21, 2018
Though it doesn't sound significant, a stress reaction is actually a precursor to a fracture, so it's certainly a good thing he didn't try to "Chicago tough" it out. And the revelation that there is indeed something wrong will have him on ice until it's completely cleared up.
There's no other way to describe this news than disappointing. It's disappointing from a baseball standpoint as the Cubs could use as much depth at starting pitcher as possible, and obviously had very high hopes for Darvish coming into the season. It's also disappointing on a personal level, as you never like to see someone work hard to get back on the field only to have injuries continue to derail the process.
The Cubs have weathered the storm without Darvish just fine to this point, as their first place standing would indicate, but now they know for sure he will not be coming back as a reinforcement. Darvish finishes his first season with the Cubs with a final record of 1-3 with a 4.95 ERA in 40 innings pitched across eight starts.