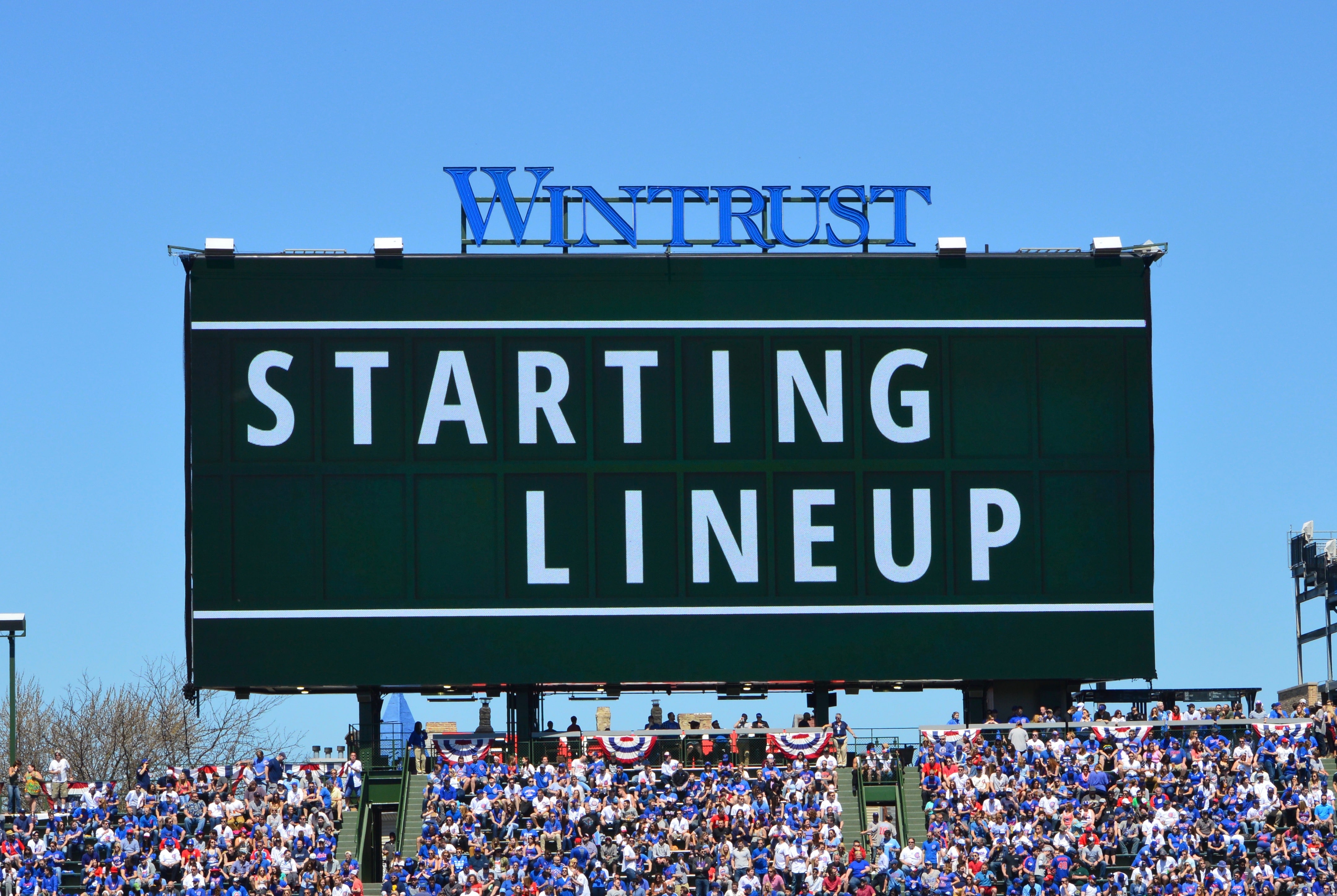 Chicago Cubs Lineup: Bryant Returns to Bat Fifth, Happ in CF, Hendricks Pitching
Kris Bryant is back! After over a month on the shelf, KB has been reactivated from the DL and will bring his new swing to the fifth spot in the order.
Daniel Murphy leads off at second, Javy Baez is at short, Anthony Rizzo mans first, and Ben Zobrist cleans up in right. Bryant is at third, Kyle Schwarber is in left, Vic Caratini is catching, and Ian Happ bats ninth in center.
That gives the Cubs six left-handed batters, which should bode well in tonight's pitching matchup. And though I was going to shy away from a prediction, I will repeat one I made upon Twitter request and say that Bryant makes a loud noise and goes oppo in his second at-bat.
Kyle Hendricks has been on one since about July, though the results haven't always shown it. Even in games where he's featured his best stuff, he's been snakebit by bleeders and bloopers that somehow get strung together.
He's been much more aggressive on the whole, though, attacking hitters in the zone and using the curve to greater effect. By doing so, Hendricks has dropped his BB/9 tally from 2.84 in his first 16 starts to 1.22 in his last 11 outings. That greatly increases his margin for error since there aren't nearly as many free runners on base.
Opposing Hendricks and the Cubs will be 24-year-old second-year man Zach Eflin, who postponed filming of the High School Musical reunion movie to finish the season. The big righty has been solid for the Phils this year, posting a 3.99 ERA, though he appears to be fading as the season wears on.
After putting up a 3.02 ERA and racking up 9.05 K/9 through his first 10 starts, Eflin has a 5.11 ERA and only 7.48 K/9 over nine subsequent starts. His walk rate and fastball velocity have both remained the same, so it appears as though the drop-off is a matter of hitters simply squaring him up more. That's evident in an HR/9 (that's home runs per nine innings) mark that jumped from 0.64 to 1.82 in the split referenced above.
He's only given up one home run in his last three starts (15.1 IP), but he's allowed 25 total hits and has walked seven more batters in that time (2.09 WHIP). Eflin has been leaving his mid-90's fastball over the plate and his normally excellent slider has turned into a cement mixer at times. His changeup is decidedly meh, so he doesn't have much of a weapon against left-handed hitters.
If he's not locating the fastball well, which is happening a lot lately, Eflin will struggle. That's a given, I suppose, but I'm talking about allowing lefties to slash .341/.370/.614 with six homers against him since the start of July. Let's see a little more of that tonight, huh?
First pitch from South Philly is at 6:05pm CT on NBC Sports Chicago and 670 The Score.
Welcome back, KB! #EverybodyIn

Stream on @YouTubeTV: https://t.co/t4XvcdoeJc pic.twitter.com/8KOsmZ8ou5

— Chicago Cubs (@Cubs) September 1, 2018