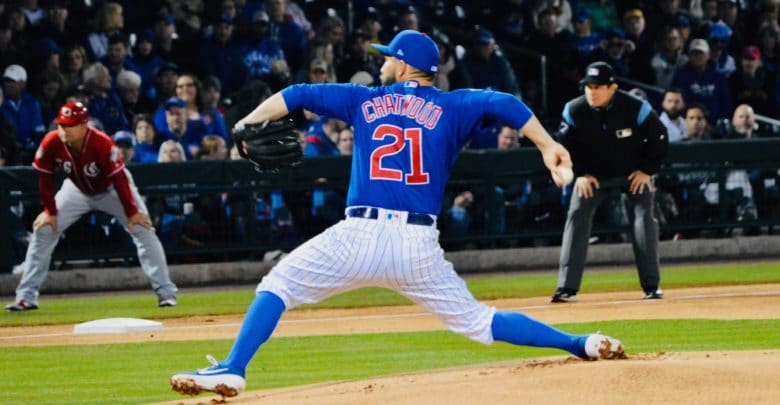 Joe Maddon Confirms Tyler Chatwood as Sunday Starter
Tyler Chatwood vs. Mike Trout, the matchup everyone has been praying for since realizing the Cubs were playing the AL West this season. Okay, not really, but that may very well be the case as the deposed Cubs starter gets another crack at the rotation in place of Jon Lester. We had presumed as much since Monday and the Wednesday call-up of Tim Collins virtually iced it, but Joe Maddon confirmed the replacement ahead of Wednesday's game.
"We have Chatwood situated for Sunday," Maddon said.
The manager wouldn't commit to anything beyond that, saying there's no "finish line" for Lester. With a trip to Miami followed by an off day, the Cubs may not even need a fifth starter again before Lester returns. The bigger issue could actually be with the bullpen, which could end up heavily taxed by the coming weekend.
It's imperative that the starters go deeper than they have so far, since a continuation of their 4.3-inning average won't cut it. Mike Montgomery would normally be a big help in this situation, but he isn't eligible to come off the IL until the Cubs leave IL. Chatwood isn't fully stretched out and new addition Collins is not a guy who's used to going more than an inning at a time, if that.
Trout having to sit with a nagging groin issue might help matters, but that's probably too much to ask for. Besides, Cubs fans deserve a chance to see the greatest player of his generation at the Friendly Confines, even if it means tougher sledding for a beleaguered staff.