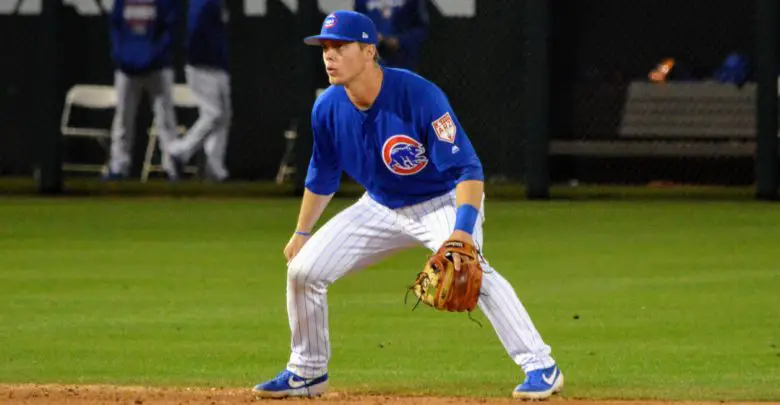 Confirmed: Cubs Promoting Top Prospect Nico Hoerner to Chicago
There had been speculation here and elsewhere early in the season that Nico Hoerner's developmental trajectory could see him in Chicago by September. After missing time due to a fractured wrist, however, it appeared as though another trip to the Arizona Fall League would serve as Hoerner's only action following the MiLB season.
But that was before Javy Báez was diagnosed with a fractured thumb and Addison Russell left Sunday's game after being beaned in the face. Now without their top two options at shortstop, Paul Sullivan of the Chicago Tribune was first to report that the Cubs are promoting Hoerner to the big club.
With Baez out and Addison beaned, look for Cubs to call up Nico Hoerner to help fill gap at short. Cubs' top pick last year, Nico hit .284 at Double-A Tenn.

— Paul Sullivan (@PWSullivan) September 9, 2019
The Cubs' top pick in last year's draft, Hoerner has proven over the past year that he was indeed worth what was viewed at the time as a reach. He has really taken to more rigorous professional instruction and came on very strong down the stretch after initially struggling when he returned from the injury this season.
Because he's not on the 40-man roster, this promotion will require another move to clear space. And because Hoerner was not on the roster prior to September 1, he will not be eligible for the postseason. Not that that should matter, since Russell will almost certainly be back by then and Javy could be as well. If, that is, the Cubs make it to the playoffs.
Nico Hoerner has been called up by Cubs @PWSullivan 1st mentioned likelihood

— Jon Heyman (@JonHeyman) September 9, 2019
Ed note: Per MLB guidelines, it's possible Hoerner could be eligible for the playoff roster via special petition to the Commissioner's Office. According to the official rules, "A player who doesn't meet said criteria for postseason eligibility can still be added to a team's roster in the postseason via petition to the Commissioner's Office if the player was in the organization on Aug. 31 and is replacing someone who is on the injured list and has served the minimum amount of time required for activation."
Of course, that would most likely mean Javy is out for at least some of the postseason, which is entirely possible and not in the least bit desirable.