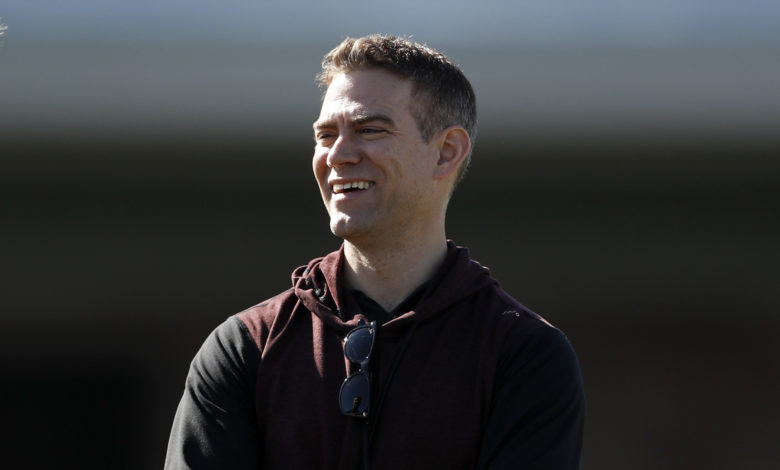 Chaotic 2020 Season May Spur Different Trade Deadline Strategy for Cubs
I can't speak for others, but our site didn't suddenly see a big jump in traffic when it was announced that Major League Baseball would indeed attempt to stage a 2020 season. Sure, June has been busier than May, reversing a trend that started on March 12, but it's pretty obvious that a lot of folks are keeping baseball at arm's length. Makes perfect sense given all the unknowns.
In spite of all the new rules and regulations, including a health-and-safety document that has grown to well over 100 pages after coming in at 67 on its first run, no one can say for certain how things are going to play out. As with so many other massive and complex concepts, trying to untangle all the different interconnected strings is futile and might just cause you to give up.
With that in mind, I want to look at a single facet that carries over mostly intact from what otherwise would have been a normal season: the trade deadline. Even before the pandemic reshaped everything we thought we knew, it was assumed that the Cubs were going to have to make some potentially unpopular trades to clear salary. They were unable to make big moves in either of the last two winters due to budget constraints and going over the luxury tax threshold for a second consecutive time is a big no-no.
Or at least we're making the very reasonable assumption that it would be a big no-no based on what we think we know-know about ownership's current financial situation. Tom Ricketts has already lamented the "biblical losses" being incurred by MLB owners, Marquee Network's startup costs were going to eat much of its revenue even if had secured a carriage deal with Comcast, and the penalties for exceeding the tax threshold again would be significant.
I want to be clear on that latter point that it's not a matter of the actual tax penalties themselves, which would be nominal in the grand scheme of things. The real hit is that repeat offenders miss out on revenue-sharing and other rebates or credits that could amount to $25 million or more. That's a lot of scratch relative to payroll, even for a revenue juggernaut like the Cubs.
A lot of people, myself included, were mildly surprised when no trades were made this spring to free up room under the threshold. It wouldn't have taken much, just a few million dollars, so finding a way to get a team to take on some of Tyler Chatwood's final year might have done it. Another popular trade target was José Quintana, who earns even less than his righty rotation counterpart and could probably bring the tax number even lower.
There are others, to be sure, but let's get back to the main point of needing to reduce payroll and reset their penalty status. And just in case someone wants to be super woke and tell me the Cubs don't "need" to do any of that, understand that I'm using it in the context of what the internal directive appears to be. With the August 31 deadline just past the midway point of a two-month season, everything gets amplified.
Each game is more important because there are only 60 of them, but such a short season is also much more of a crapshoot. Are you really swinging a trade for a starter who might take the mound just four times before the postseason? What if you make a deal for an outfielder who immediately tests positive for COVID-19 and misses at least half of the remainder of the season?
What if a second wave hits in September and the season is called off completely?
There's always a strong element of risk in trades, but the pandemic has amplified and added new facets to that risk. That could even mean seeing a team like the Cubs making a move or two that in other seasons would seem to be signs of capitulation. Quintana hasn't been the pitcher they'd hoped they were getting, but he's a very serviceable starter who churns out reliable innings season after season. He's just not a difference-maker, so perhaps his value isn't as great over an abbreviated second half.
Wait, doesn't that mean teams wouldn't offer much in return? Absolutely. In weighing any potential move, even if it comes closer to Friday's transaction thaw, the Cub must weigh the immediate value of the player in question with the added flexibility to operate this winter and beyond. Thinking about how unpredictable the 2020 season will be, even if all 60 games and the postseason are played, it seems to me the safer bet is to ensure you're under the threshold and then start fresh next season.
What might seem like punting in another season is simply acknowledging that this year is too chaotic to be governed by traditional logic. I'm not advocating for the Cubs to conduct a fire sale and dump everyone, but cutting salary with a move or two would give the front office a lot more room to operate in free agency — which could very well be suppressed — without significantly reducing the team's chances this season.
Now let's just keep our fingers crossed that there's a season at all. Or that there isn't one at all, if that's the way you're leaning.