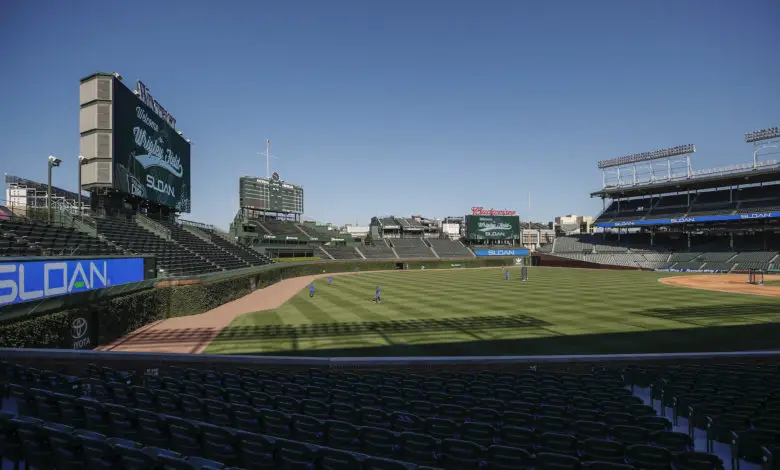 MLB, Union Reportedly Mulling Possibility of Extending 30-Man Roster Timeline, Playing Shortened Doubleheaders
Everyone expected a few bumps in the road of a season being played in the midst of a pandemic, but the Marlins outbreak — which now includes at least 16 players and two coaches — was not in the plans. As such, Major League Baseball and the players' union may be willing to take additional steps to protect the health and safety of the players. There's also the matter of practicality when you consider the potential need to reschedule games for several different teams.
According to Britt Ghiroli of The Athletic, the union circulated a memo Wednesday asking players to consider rules adjustments. The memo specifically mentioned the possibility of extending the 30-man rosters beyond just the first two weeks of the season, perhaps all the way through September.
Sources: Union is asking players to consider rules adjustments to maximize their health, according to a memo sent today. On doubleheaders, consideration is a 9-inning & 7-inning game or two 7-inning games. On rosters, question is whether to extend 30-man limit for additional time

— Britt Ghiroli (@Britt_Ghiroli) July 29, 2020
Another possibility, one that was on the table early in negotiations on the schedule, is playing 7-inning doubleheaders like they do in the minors. There's also potential to shorten just the second game of a twin bill. Either way would be much less taxing on pitching staffs and would create a lot more time in the event of a doubleheader on getaway days.
The Marlins are missing at least a week of games while the Phillies, Yankees, Orioles, and Nationals will all miss at least two from this whole snafu, not all of which can be made up in just one day. With the compressed nature of the schedule and the likelihood of having several teams bunched up in the standings, you can bet teams will want to play as many games as possible without burning themselves out in the process.
Ghiroli clarified that these things are all still in the discussion phase with both the league and union, but it's easy to imagine a few changes being implemented soon.