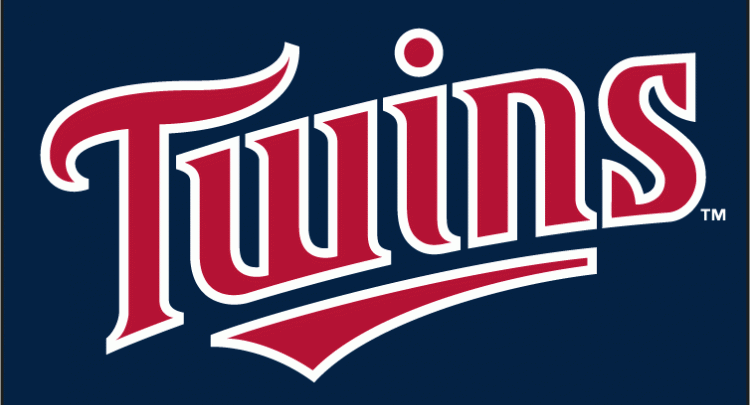 Cubs vs Twins Series Preview (September 18-20): TV and Game Info, Starting Pitchers, Insights
The Cubs have the look of a team rounding into form at just the right time heading down the stretch. Their bullpen has been phenomenal after early hiccups, the top four starters have all thrown well recently, and there are even signs of life from an offense that has somehow slogged its way through an otherwise remarkable 30-20 season thus far.
That will all be tested during this upcoming weekend series against an AL Central power that has been nearly unbeatable at home (21-5) but putrid on the road (10-16) in 2020. Thankfully, this weekend's set is being play at Wrigley Field, the last regular season games there before the Cubs head out to finish 2020 with two more series on the road.
The Twins (31-21 overall) are much like the Indians in terms of makeup and orientation, relying as they do on their strong pitching and big power bats. They boast four players with double-digit home runs and that doesn't even include Josh Donaldson, who has been limited to 22 games this season. Nelson Cruz (16 HR, 32 RBI), Byron Buxton (12 HR, 24 RBI), Miguel Sano (12 HR, 24 RBI), and Eddie Rosario (11 HR, 33 RBI) have buoyed the offense, but they also strike out a ton.
The Cubs will counter the power lineup for the Twins with two soft-tossers and a Cy Young hopeful. Kyle Hendricks goes Friday night for the Cubs and Alec Mills, who throws a tick harder than Hendricks and gets similar results when on, is fresh off his no-hitter against the Brewers last Sunday. Yu Darvish continues to have a stellar campaign on the bump and he'll get the finale on Sunday night in a showdown with José Berrios on ESPN.
Minnesota counters with old pal Rich Hill on Friday night, former Yankee Michael Pineda on Saturday night, and young stud Berrios on Sunday night. Hill has continually been bitten by the injury bug in his career and has only thrown 26 innings so far this season with decent results. Pineda has only thrown 17.2 innings because he was serving the remainder of his 60-game PED suspension. Berrios has emerged as an ace for the Twins the last couple years and has not been as crisp with command in 2020, but is still more than capable of shutting down any lineup.
Ian Happ has led the Cubs in most important offensive categories throughout the year, and is still doing so despite a rough patch that derailed any talk of being in the MVP race. Jason Heyward has really turned it on this season, slashing .287/.411/.516 in a season that has endeared him to almost all Cubs fans. Over the past week several Cubs have started to break out, including Javier Báez (6-for-17) and Anthony Rizzo (5-for-18), so that bodes well for a huge portion of the Cubs offense.
Unfortunately, Kris Bryant and Kyle Schwarber are still toiling around the Mendoza Line. Schwarber hasn't hit a home run since September 1, giving him 14 games and 41 at-bats without a big fly. Bryant hasn't hit one since August 12, a power outage that has lasted a mind-boggling 17 games and 62 ABs. As every pundit keeps noting, the Cubs need not just those two, but all of these guys to start clicking with just over one week left in the regular season.
Game Time and Broadcast Info
Friday, September 18 @ 7:15 pm CT on Marquee
Saturday, September 19 @ 7:15 pm CT on Marquee and ESPN+
Sunday, September 20 @ 6:00 pm CT on ESPN
Starting Pitchers
| | | | | | | | |
| --- | --- | --- | --- | --- | --- | --- | --- |
| Date | Pitcher | Age | T | ERA | W/L | FIP | K/BB |
| 9/18 | Kyle Hendricks | 30 | R | 3.29 | 5-4 | 3.55 | 8.50 |
| | Rich Hill | 40 | L | 3.81 | 2-1 | 4.50 | 1.83 |
| 9/19 | Alec Mills | 28 | R | 1.44 | 5-3 | 4.85 | 2.18 |
| | Michael Pineda | 31 | R | 3.57 | 1-0 | 1.61 | 5.00 |
| 9/20 | Yu Darvish | 34 | R | 1.86 | 7-2 | 2.18 | 6.58 |
| | José Berrios | 26 | R | 4.15 | 4-3 | 4.00 | 2.48 |
What to Watch For
Darvish gets a chance to make a Cy Young statement on national TV Sunday night on ESPN. With Jacob deGrom's hamstring issues, it's his for the taking.
How will Mills follow his no-hitter last Sunday?
These could be the last three regular season games at Wrigley for several Cubs players.
Not to beat a dead horse, but a breakout from all of the core position players would be nice this weekend.