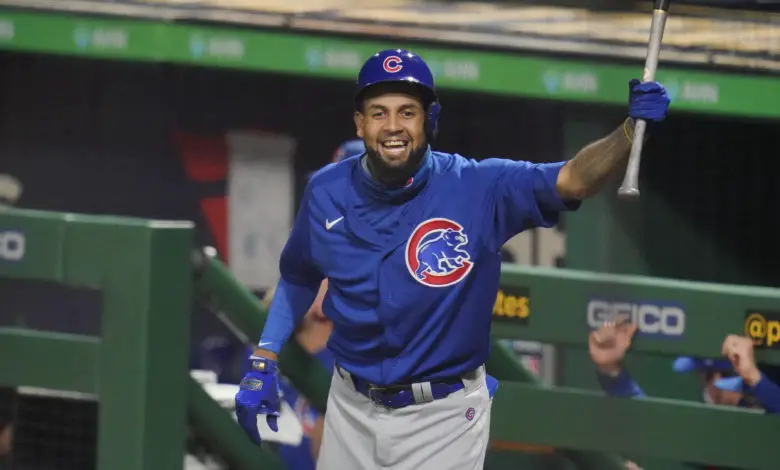 Cubs Recall DH José Martínez, Option LHP Josh Osich to South Bend
The Cubs have recalled designated hitter José Martínez, acquired from Tampa Bay prior to the trade deadline, optioning left-handed pitcher Josh Osich to make room on the active roster. Martínez will be available Sunday night when the Cubs face the Twins.
The 32-year-old former Cardinal was picked up to mash lefty pitching, but he was optioned to South Bend on September 8 after going hitless in 14 at-bats to earn the nickname Oh-for-Fourteen-ez. He is batting .198 (16-for-81) overall with four doubles, two homers, and 10 RBI in 30 games between Tampa and Chicago this year.
Osich is 1-1 with a 6.38 ERA in 17 outings (18.1 IP, one start) between Boston and Chicago this season and has been used sparingly since his acquisition at the deadline.