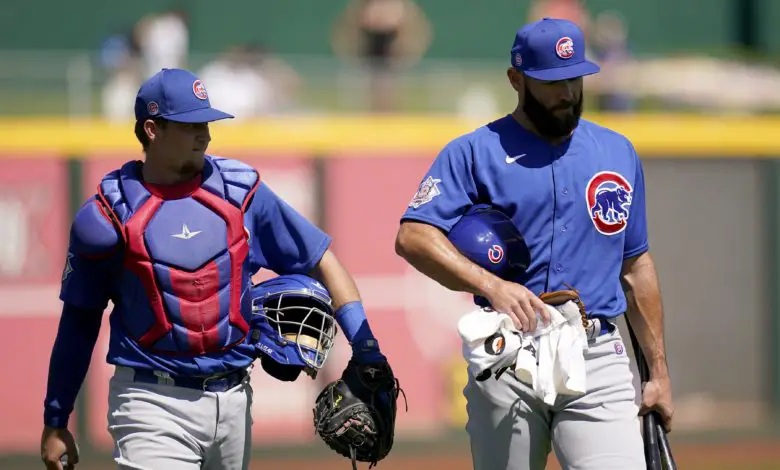 Cubs Promote PJ Higgins, DFA Tony Wolters
In a move that's a little over a month and a half overdue, the Cubs have promoted catcher PJ Higgins from Triple-A Iowa to serve as the primary backup to Willson Contreras. The 28-year-old Higgins spent last summer at the alternate site in South Bend and has been tearing it up so far in Iowa. He batted .333 (13-for-39) with two doubles, a triple, a home run, six RBI, a .458 on-base percentage in 11 games, plus he can handle other infield positions in a pinch.
Higgins will wear uniform No. 20 and is available for Wednesday's game against the Nationals at Wrigley Field. He will be making his MLB debut when he enters the game, whether tonight or in the future, giving the Cubs their fifth first-timer this season.
In order to make room on the roster, Tony Wolters was designated for assignment. The 28-year-old Wolters hit .125 (3-for-24) with three runs in 14 games for Chicago.