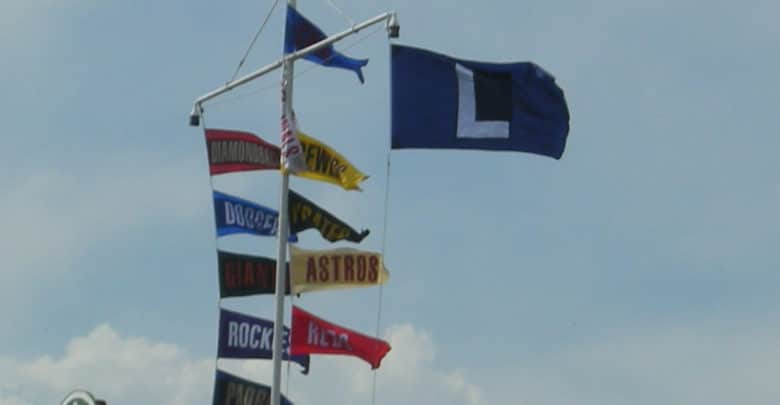 Chicago Cubs Score and Recap (3/17/22, Split Squad Home): White Sox 4, Cubs 3 – Hendricks, Wicks Sharp In Spring Debut
Kyle Hendricks, along with a variety of backups and minor leaguers, kicked off the Chicago Cubs' spring training slate on Thursday afternoon at Sloan Park in Mesa, Arizona. Despite this being the "main" split-squad game of the afternoon, most of the Cubs regulars still sat out the game. The contest did give fans a decent look at a few up-and-coming prospects like Brennen Davis and Jordan Wicks.
Hendricks showed good movement on his pitches, for the most part, allowing a couple of hits and a run in his two innings of work.
Wicks, who was the Cubs first-round pick in 2021, was the most impressive on the mound today. Struggling a bit with his command early, he settled down and looked extremely solid in his two of innings work while striking out three batters.
The White Sox were able to scratch across four runs thanks to timely hitting and some clumsy defense by the Cubs, leading to a one-run win. (Boxscore)
Why the Cubs Lost
The Cubs bats never really got going, scoring a pair of runs in the third thanks to a pop fly that should have been caught, and a solo blast in the 6th. The White Sox had their way with the Cubs bullpen, blasting two homers and reaching base 10 times.
Key Moment
Neither team looked particularly sharp on defense. A bloop hit to right field by Yolbert Sanchez that should have been caught by Jacob Wetzel scored what ended up being the winning run for the Sox in the 5th inning.
Stats That Matter
Jordan Wicks struck out three in his two innings of work and got stronger as his outing went along.
Outfielder Bradlee Beesley got a hit in his first career spring training at-bat for the big club and then notched the club's first steal on the spring despite the fact that he should have been dead to rights on a pickoff throw.
Catcher John Hicks came into the game to replace starter Yan Gomes and made the most of his time, going 2-for-2 with a solo home run.
Davis was 0-for-1 with a flyout but he did draw a walk in his second and final at-bat.
Bottom Line
It's hard to take much of anything away from the first game of Spring Training. Kyle Hendricks, who struggled with control to an uncharacteristic degree in 2021, never came close to walking a batter in his two-inning outing today.
On Deck
The Cubs will take on the San Francisco Giants at 9:05 CT on Friday. While Chicago's starting pitcher is officially "TBD," newly acquired Marcus Stroman is expected to make his Cubs debut.