Brennen Davis Actually Had Stress Reaction in Back, Which Is More Concerning Than 'General Soreness'
Brennen Davis missed most of the 2022 season due to a nerve issue that required a procedure to correct, leading some to sound the alarm over what they felt was becoming a checkered injury track record. Initial concerns seemed misplaced because two of his injuries came from being hit by pitches and the "back surgery" was non-structural, but the latest mystery surrounding Davis's early departure from the Arizona Fall League is proving worrisome.
The Cubs were understandably mum on the subject until Sahadev Sharma reported that it was back tightness believed to be unrelated to the surgery. Cubs VP of player development Jared Banner remained coy when speaking to the media at the GM Meetings, saying only that Davis had experienced "general soreness" and was close to being back to full strength. However, a brief update from Sharma offers evidence for legitimate concern.
Tucked into a piece about how the Cubs are developing three of their new pitching prospects is a parenthetical note saying Davis had a stress reaction in his back. Even if you're not familiar with stress reactions, a topic we've covered in detail since Yu Darvish was diagnosed with one in his right elbow in 2018, Sharma's choice of language should tell you this is more than just a little soreness.
In addition to referring to this as a "significant setback," Sharma called into question the possibility that Davis can impact the Cubs in 2023. To be fair, Alexander Canario is also being discussed in the same breath and this could be a matter of conflation on my part.
Though it sounds somewhat innocuous, a stress reaction is actually a precursor to a stress fracture — not so innocuous-sounding — and happens when bone micro-failure occurs due to repetitive load without proper rest. Bone recovery can't keep pace with the natural bone breakdown that takes place during strenuous activity, resulting in a lumbar stress reaction (spondylolysis).
If not treated properly, the stress reaction can lead to fracture and even vertebral slippage.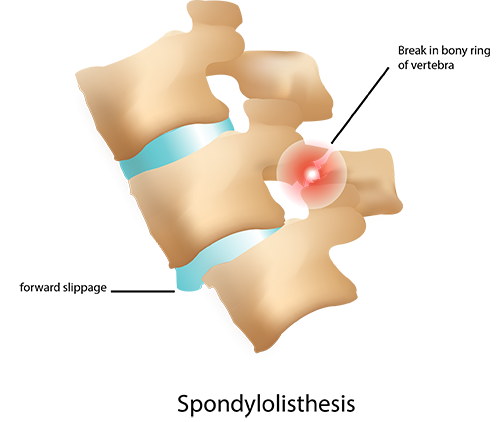 Newcastle Physiotherapy's website explains that lumbar stress reactions are most common in athletes who are starting a new sport, changing surfaces, or increasing the frequency, intensity, or duration of activity. Kinda sounds like a guy who ramped up quickly after an extended time off following a procedure to alleviate the pressure being placed on a nerve by a vascular mass.
So while it's accurate to say Davis's most recent issue isn't a direct result of his earlier one, they may be related in terms of his activity level between. As for what that level will look like moving forward, only the Cubs and their medical team can say with any degree of certainty. Treatment and recovery obviously vary, but Newcastle says "athletes will return to sport between 4-6 months but may be longer in more severe cases."
We really have to hope the Cubs caught this thing very early in the process and that Banner wasn't just blowing smoke, because the long end of that window would mean Davis being out until after the start of the season. Being cleared by the short end would see the outfielder returning right around the start of spring training, which would be much better for a number of reasons.
More than the health setbacks themselves, all the missed developmental time is becoming a real concern at this point. Again, let's just keep our fingers crossed that the severity of this stress reaction is as minor as possible and that Davis can get back to baseball activity quickly.