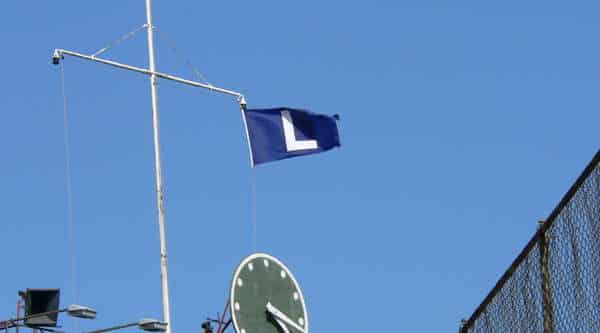 CI Recap (7/21/17) – Cardinals 11, Cubs 3: Dumpster Fire Burns Out of Control
That. Was. Painful. The Cubs just played game one of a three-game weekend series against the Cardinals and it was nothing short of a dumpster fire. After taking a precarious 3-2 lead into the 8th inning, the Cubs proceeded to give the Cardinals NINE runs and an 11-3 lead.
Yes, you read that right. Carl Edwards Jr., Hector Rondon, and Justin Grimm combined to give up nine runs. The worst part of it all was that the Cardinals didn't really have to try. The bullpen was struggling to throw strikes and the Redbirds took advantage by being patient and drawing six walks to go with six hits.
As for the rest of the scoring, the Cubs struck early in the 1st inning on a two-run bomb by cleanup hitter Willson Contreras. Along for the ride was Ben Zobrist, who had singled with one out in the inning, and the Cubs found themselves up 2-0.
The Cardinals chipped away at that lead in the 2nd inning when Randal Grichuk hit a solo shot to make it a 2-1 ball game.
Then, in the top of the 3rd, Tommy Pham got it going with a two-out double. He came home on Dexter Fowler's second hit of the afternoon, this time an RBI double tying the game at two.
The 3rd Cubs run came in the bottom of the 5th on an RBI single by Anthony Rizzo.
From that point, it was a matter of soaking the trash in gasoline and tossing in the matches.
Stats that matter
The bullpen may have been an absolute disaster, but the starting pitching has been pretty darn good since the All-Star break. They have a 2.14 ERA over 42 innings and haven't given up a 1st-inning run.
Willson Contreras continues to be a bright point in the cleanup spot where he has six home runs in 13 starts. If that isn't impressive enough, he is 10-for-23 with three home runs and nine RBI since the break.
Walks stung the Cubs today, primarily in the 8th inning when they gave up six.
Bottom line
Nothing lasts forever. The Cubs' winning streak eventually had to end, but I don't think anyone expected it to end quite like this. They have fought their way to being within a game and a half of the Brewers, who are atop the Central division. Let's hope that the Phillies take care of the Milwaukee tonight.
On deck
The Cubs try to bounce back tomorrow with Jon Lester on the mound. He will be opposed by Adam Wainwright at 3:05 p.m. CT on CSN Chicago.