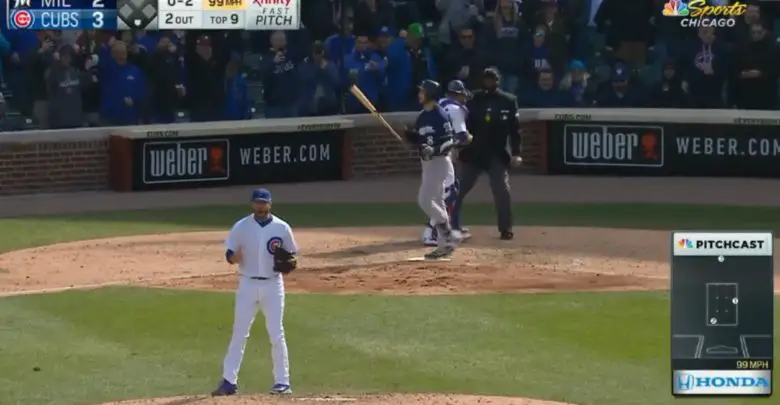 Report: 'Don't Hold Your Breath' for Brandon Morrow's Return
Update: The Cubs have officially announced that Morrow has been shut down for the season.
---
Brandon Morrow's rehab had gone pretty much according to plan, at least publicly, but the latest report isn't so positive.
"If I was on, I would be reporting bad news re Brandon Morrow," ESPN's Jesse Rogers wrote in a since-deleted tweet. "Waiting for official word from Cubs but I would not hold you're [sic] breathe [sic] if you're a Cubs fan."
He later issued another tweet with one of the errors amended, but the sentiment was the same.
Don't hold YOUR breathe re Brandon Morrow is what I meant! Waiting for official word from Cubs. RT @SDekelaita: @ESPNChiCubs going to be on the radio before the game?

— Jesse Rogers (@JesseRogersESPN) September 18, 2018
Even with consistent progress that included a recent simulated game, Morrow has been nagged by lingering pain from a bone bruise in his right elbow. His effort level has been limited as a result and he has openly questioned his ability to pitch through the pain that could come from going all-out.
Still, there had been talk about activating Morrow this week and Theo Epstein even indicated that the hard-throwing righty could resume his closer role.
"If he comes back and he's healthy and effective, we would certainly be open to [having him close again]," Epstein said Monday of Morrow's immediate future. "We're not there yet."
From the sound of Rogers' brief report, they may not be there at all this year.