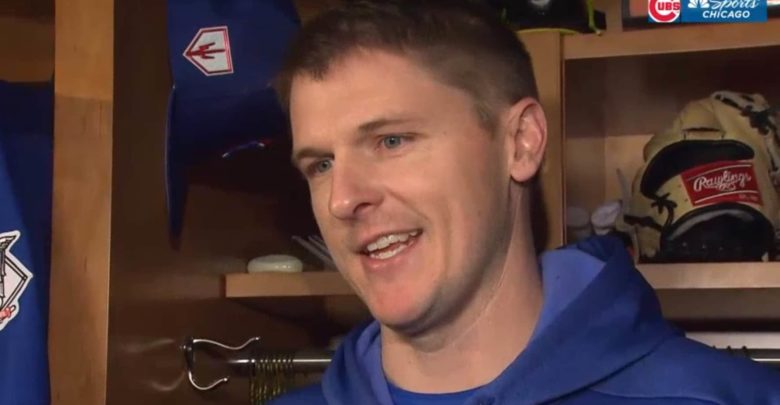 Brad Brach Topping Out at High 80's, Says That's Always the Case During Spring Training
Hey, it's time once again to play America's favorite game show, "What's Wrong with a Cubs Reliever Today?" We're in the lightning round now, so even players who'd previously had issues are eligible to come up again. That means Brad Brach, who had his contract restructured due to a diagnosis of mono during his team physical, now has us chewing our fingernails for other reasons.
In limited action so far this spring, Brach's velocity has been topping out in the upper 80's. That's one thing if you're Jon Lester, but Brach averaged 94 mph last season and had been around 95-96 in each of the four previous campaigns. And that number from 2018 was down a little bit prior to a mid-season change in arm slot that had the righty throwing harder at the end of the season.
So it's time to freak out, right? Well maybe not.
"It's always been down," Brach told Mark Gonzalez of the Tribune. "It's just kind of those things that people notice. It would be a normal spring, and people would ask, 'Are you all right?' with a week before the end."
"I don't know why it happens, but it takes awhile for the velocity to get there, and then it goes up and keeps climbing as the season goes along."
A chart of Brach's monthly velo readings over the course of his career reveals that his explanation holds at least a little water. The frequent spikes early in most seasons are evident, though the idea that the radar readings keep climbing isn't entirely accurate.
And even though Brach is saying the low velo readings are normal, he's still got a long way to go just to reach his early results from each of the last five seasons. His lowest opening-month velocity in that time was around 93.75 in 2015, so we're talking about having to generate another four ticks over the next couple weeks.
We also have to consider that he got a later start due to the mono, so he might be a little lower on the development curve than in previous seasons. In the end, all we can really do it take his word for it and continue to monitor the results. That won't be easy given the dearth of data provided during spring games, but Brach is scheduled to pitch Wednesday and you can bet the beat writers will be supplying info on it.
Be sure to check back for the next episode in our series as we look to find out what else is going wrong with a member of the Cubs bullpen.