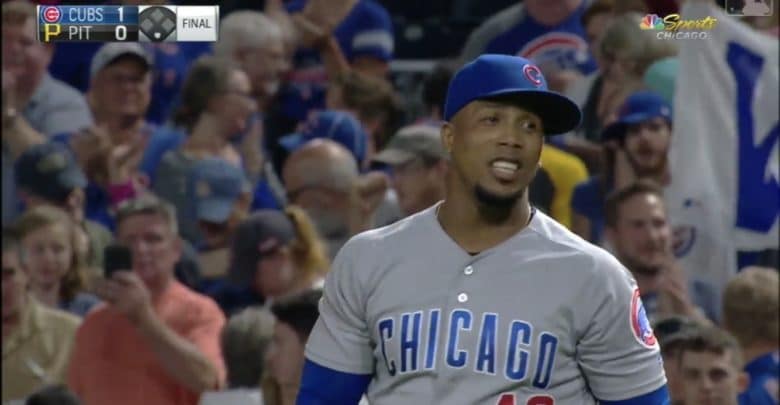 Cubs Happy with Bullpen Depth Despite Questions Surrounding Top Relievers
I have a confession to make: I'm sort of concerned about the Cubs bullpen. A unique worry shared by no one else, I'm sure. We're not talking about full-blown freaking out, but there's some definite disquiet.
The causes for my concern are many, with the following items heading the list:
Brad Brach, who is projected to be the most valuable Cubs reliever, is only throwing in the high 80's as he recovers his strength following a bout with mono.
Pedro Strop has another hamstring injury.
Xavier Cedeño's wrist is hurt.
Brandon Morrow's recovery is apparently ahead of schedule but his return is still unclear.
Carl Edwards Jr. has command issues and had shoulder fatigue throughout last year.
Tony Barnette is being eased back from last season's shoulder injury.
These six relievers are projected to be the most valuable for the Cubs next year, according to ZiPS.
| | | | | |
| --- | --- | --- | --- | --- |
| Name | FIP | ERA | IP | WAR |
| Tony Barnette | 3.23 | 3.35 | 43 | 0.5 |
| Xavier Cedeno | 3.4 | 3.33 | 46 | 0.4 |
| Brad Brach | 3.45 | 3.41 | 63.3 | 0.7 |
| Brandon Morrow | 3.62 | 3.38 | 37.3 | 0.3 |
| Carl Edwards Jr. | 3.68 | 3.67 | 56.3 | 0.5 |
| Pedro Strop | 3.74 | 3.48 | 51.7 | 0.4 |
On a more positive note, the number of internal bullpen options available from the minors is encouraging. Current starters Alec Mills, Adbert Alzolay, Justin Steele, Duane Underwood Jr., and Duncan Robinson could be utilized out of the 'pen in Chicago. Relievers like Dakota Mekkes, James Norwood, Dillon Maples, and Rowan Wick, plus veterans George Kontos and Junichi Tazawa, could have opportunities to cement roles in the bullpen by the end of 2019.
"I think we have better overall 'pen depth this year than we've had in the past," Theo Epstein told the media prior to Thursday's game in Mesa. "Some of the arms that we're going to be able to have in the Triple-A bullpen are guys that we'll be really comfortable calling up. So, I think that depth will help us get through, if a couple guys [are sidelined]."
As undeniable as that depth is, the Cubs are nonetheless unreliable as presently constructed. And since the NL Central is poised to be one of the best divisions in MLB, the Cubs cannot afford to wait for their pieces to develop. They need a deep, reliable bullpen by the time the games start to count. But if you're holding your breath for the splashy move many have been hoping for, Epstein isn't about to hand you an oxygen tank.
"As far as how we look at possibly bringing in someone from the outside, it's just the same as always," Epstein said. "We're always looking to improve if we can, but…I don't foresee anything significant at all at this time."
The baseball boss sounds confident enough, but I don't know how he can say with real conviction that the Cubs have a formidable bullpen when most of their top relievers are surrounded by serious questions. Then again, maybe Epstein has some answers we're not yet privy to.