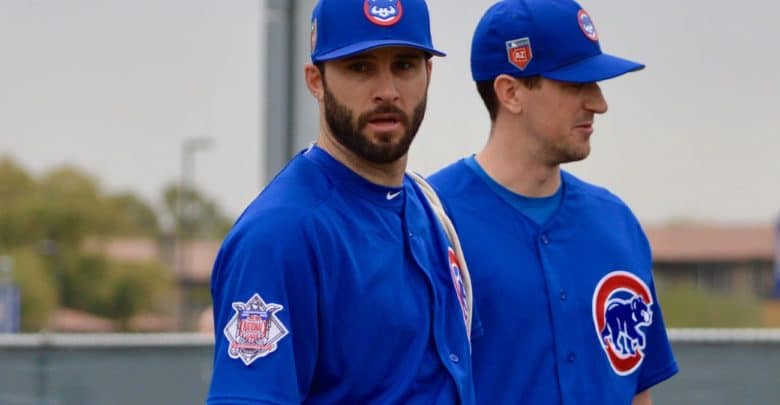 Brandon Morrow Shut Down After Mound Session
Well, this isn't good news. Joe Maddon told reporters prior to Saturday's game that would-be closer Brandon Morrow has been shut down after not bouncing back well from a throwing session earlier in the week. Things had been going smoothly for the oft-injured righty as he worked back from offseason elbow surgery, but this is obviously a pretty significant setback.
https://twitter.com/MLBastian/status/1119629105727721475
The Cubs don't have a public timetable for Morrow's return, which probably should have come at some point in May. While that is still conceivable, it's probably a long shot at the very best. And the team is going to keep the kid gloves on when handling Morrow, knowing that discretion is the better part of valor.
"Given his injury history in the past, I think we've tried to take it really slow with him," Hoyer told 670 The Score earlier this week. "Our goal is to get him back, and once we get him back to know that he'll be healthy and pitching for us for a while. So we probably have taken things on a pretty conservative route, and we'll continue to do that."