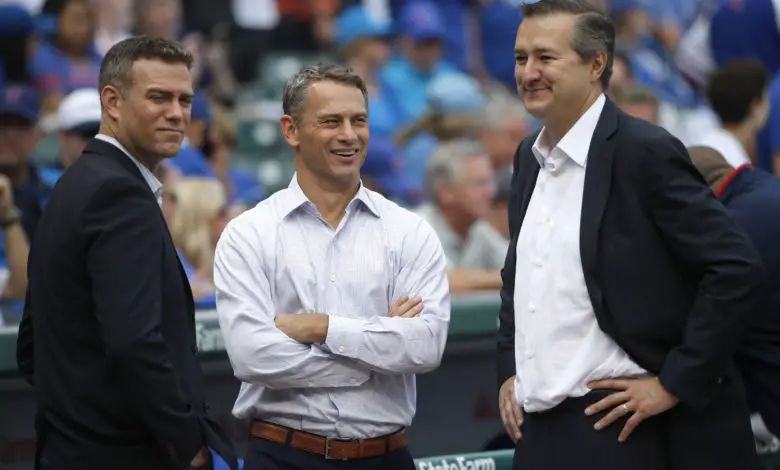 Emergence of Coronavirus Vaccine Could Boost Cubs' Offseason Spending
Monday morning brought news that Pfizer's coronavirus vaccine trials have shown more than a 90% efficacy, meaning that FDA approval for public distribution could come by the end of the month. It's estimated that at least 50 million doses could be available by the end of the year, with another 1.3 billion coming in 2021, which would be a huge step forward in the eventual eradication of the virus. Okay, but what does that have to do with the Cubs?
Potentially a lot, specifically if the presence of a vaccine leads to a return to normalcy in terms of full stadiums, bars, etc. Though it's hard to take much of Tom Ricketts' rhetoric at face value, his claim that the Cubs pull in 70% of their total revenue from gameday activities probably isn't terribly far off the mark. While that almost certainly factors in Marquee Sports Network's slow start, the Cubs' healthy attendance and heavy investment in the surrounding area lend a little credence to his claim.
As such, the Cubs feel a greater relative impact from the lack of fans at the ballpark and have dialed back the budget to reflect those revenue losses this season and next. That's not a justification for them laying off over 100 employees and possibly slashing player payroll, mind you, I'm just laying out ownership's decision-making process.
But what if a vaccine is widely available by March or April of next year and public health officials give the green light for fans to return in large numbers? That would significantly alter the projection of a $120 million revenue loss during the 2021 season and could have ownership rethinking some of its planned austerity.
Ken Rosenthal speculated as much in his recent column about offseason storylines, writing that the Cubs "might emerge as the NL Central favorite by default if its payroll cuts are less dramatic than anticipated." At least as much as the possibility that the Cubs cut less deeply is the likelihood that no one else in the division spends much, either. So, uh, hooray for entropy or whatever.
Now, you may be seeing the same issue with this logic as I did when I first read it, which is that the Cubs have already set their budget and aren't likely to make meaningful changes to it based on hope and speculation alone. Rosenthal actually addressed that as well, saying that they could essentially run it back with the help of some low-cost options and then "reassess in spring training or at the deadline."
That seems to me like the most likely course of action given everything we know at this point. The Cubs aren't going to trade for Giancarlo Stanton or Bryce Harper and, while they could still swing a big deal to dump salary, I know they'll be reluctant to move core pieces for discounted returns. Even though they'll lose a lot of their surplus from expired deals to arbitration raises, they'll still be well below the competitive balance threshold and can make a few small moves to round out the roster.
And since free agency figures to move at least as slowly as in previous seasons, there could still be several decent players left unemployed well into spring training. Though I'd personally prefer they exhaust any and all available means to jump the market and beat other teams to the punch, that just doesn't seem to be within the realm of possibility at this point. Unless that is, Ricketts feels strongly enough about the potential for fans that he loosens the pursestrings a wee bit.
We may have to wait several more months to see whether and how this little kernel of hope pops, but the outlook for the Cubs — and more importantly, the world at large — is a little brighter now that it has been in quite some time.