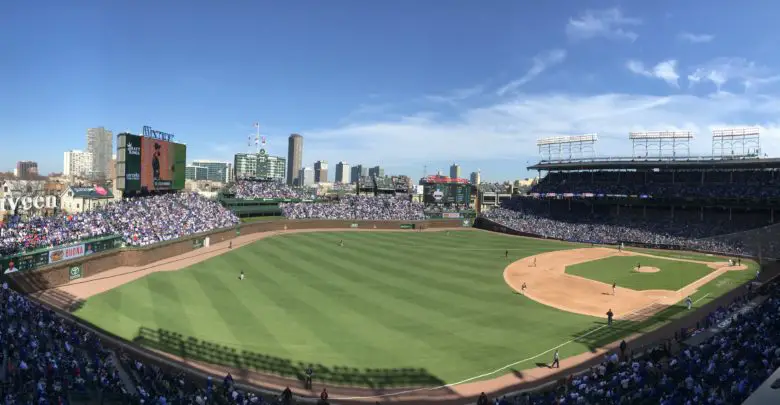 Cubs Allowed to Operate at 20% Capacity from Opening Day Yet (Updated)
See below for additional information, but the Cubs and White Sox have received approval from both the State of Illinois and the City of Chicago to host fans at 20% capacity starting with Opening Day. That's 10% lower than the joint proposal from the two teams, which is as expected. It's also contrary to information we received from a source with knowledge of the situation that said the mayor's office was leaning toward not allowing fans in early April.
That's one report I'm very happy never came true and I hope people continue to be safe and that continued improvements squash the pandemic to the point that the number of fans can increase throughout the season.
---
The Cubs and White Sox are still awaiting final confirmation of the city's plans to allow attendance this season, but we may be inching closer to clarity. David Kaplan reported a little while back that there would be some fans in the stands as of Opening Day, then Mayor Lori Lightfoot said both Wrigley Field and Guaranteed Rate Field would indeed be open for business this season.
However, she declined to offer a specific timeline and Cubs Insider's sources indicated a reluctance to allow fans at the start of the season. The teams presented a joint proposal to the mayor's office asking for 30% approval, which most believed was a lofty goal meant as a starting point for negotiations that would eventually yield a lower figure.
As Bruce Levine tweeted Monday morning, the expectation is that the Cubs and Sox will be allowed to operate at 15-25% capacity in April. Also of note, there's still no confirmation here about Opening Day.
Cubs and Sox to get go ahead to put fans in stands (15 to 25 percent) by the city of Chicago in April. Teams are hopeful of opening day fans.

— Bruce Levine (@MLBBruceLevine) March 8, 2021
As I said at the time of our report, the situation has remained fluid and it was entirely possible for things to change. I also said I'd be very happy if our report was wrong, whether because of incorrect information or a matter of negotiations and the triumph of common sense. Either way, I guess I'm an idiot.
What idiot is doubting it ? Going to be 30 percent

— Jesse Rogers (@JesseRogersESPN) March 7, 2021
The very good news is that we know fans will pass through the turnstiles at both Chicago ballparks this season. Levine's report seems to indicate there's still a question about just how early that will happen, though it's a lock for both parks to be open at some point in April. It'll be very interesting to see how the Cubs figure out those logistics and how they prioritize which seats and suites are open.
---
Update: Mayor Lightfoot tweeted out a video hyping the upcoming season and said fans will be allowed on Opening Day. There were no percentages listed in her tweet or video, at least in terms of capacity, so we're still awaiting confirmation on that front.
Folks, we've significantly slowed the spread of COVID, getting our positivity rate down to 2.8%. And now, we can begin to safely welcome fans back to our baseball stands on opening day. Although we're reopening, masking is still of utmost importance. 😷⚾ pic.twitter.com/pkGnMDkSUc

— Mayor Lori Lightfoot (@chicagosmayor) March 8, 2021